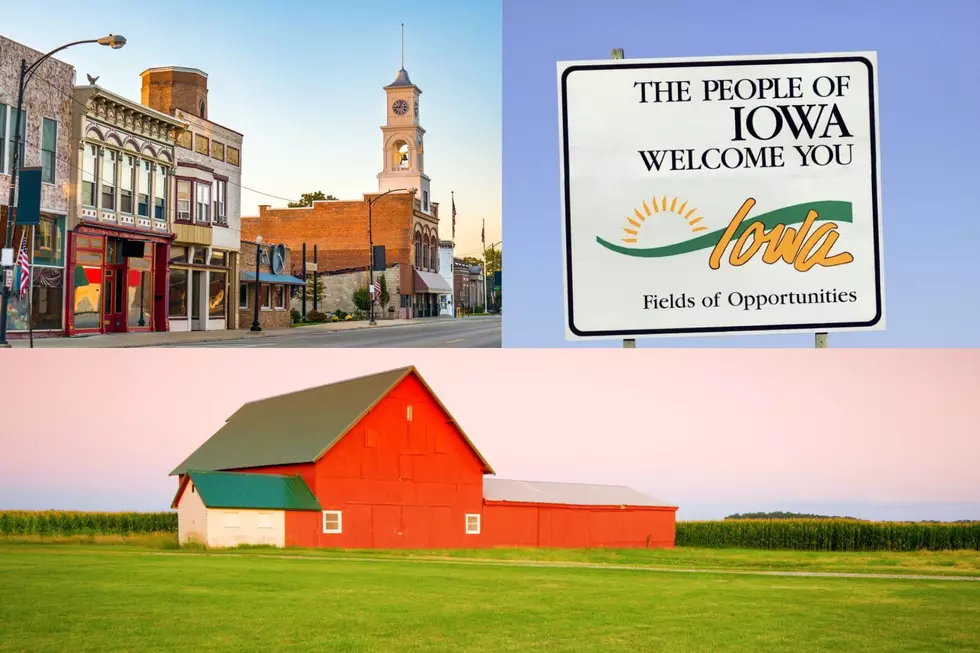 Iowa Deemed "Most Midwestern State," According to Major Newspaper
Photo Credits: leightrail, Creative Services (downtown street); Cedar Rapids, ThinkStock (Iowa sign); alexeys, Creative Services (barn)
Almost everyone who was born and raised in the Midwest has a soft spot for it that lasts a lifetime. But like everything else in life, there's a degree of quantifying that comes into play. Who is more country? Who is more suburban? When it comes down to a handful of states, one newspaper's research led them to determining the most Midwestern state in the country.
In the Washington Post's recent examination of Airbnbs across the Midwest, Iowa was deemed "the most Midwestern state" in the country. Here's how they came to that conclusion:
Andrew Van Dam of The Washington Post took a look at Airbnb listings that featured the word "Midwest" in them. Of course, those listings came from states such as Illinois, Wisconsin, Kansas, and Minnesota. But based on the 12 states that had listings mention "Midwest," Iowa was the state whose Airbnb listings used the word with the greatest frequency.
According to Van Dam, who was responsible for collecting the data, nearly 2.5% of Airbnb listings in Iowa used the word "Midwest" in their descriptions. The next most were Indiana and Wisconsin, with just over 2% of Airbnb markets/landlords using the word in their descriptions.
Van Dam even went a step further to try and find the most commonly used word in these Midwest listings. They did, however, omit brand names from being selected. Had they not, Hy-Vee would've likely run away as the winner!
"The most Midwestern thing on Earth is the walleye," according to the data. The freshwater fish is always featured on a seafood restaurant's menu, and is noted for its bulging eyes. The walleye is also the state fish of both South Dakota and Minnesota. At least six different Midwestern towns have claimed to be the "walleye capital of the world," Van Dam discovered.
For a region in the country that's the subject of a lot of joke and ridicule in sitcoms and on the internet, everybody sure seems to want a piece of the Midwest!
Take a look at all the data and research here!
The 100 Best Places to Live in the Midwest