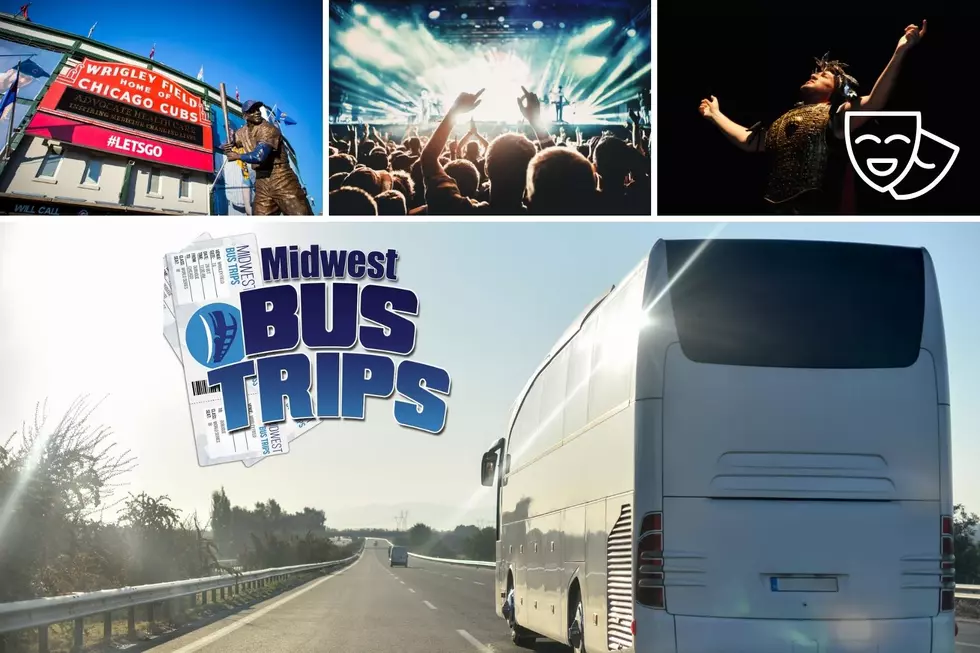 Your Hassle Free Adventure Has Arrived with Midwest Bus Trips
Photo Credit: Keith B. via Canva
There's something to be said for leaving the driving to someone else. But, while we're at it, how about the fuel, tolls, parking and insurance costs? Indeed it can be pretty luxurious to kick back and relax while being chauffeured.
Perhaps it's why a company like Midwest Bus Trips comes to mind for that next trip to Chicago to see a ball game or Madison for a Broadway play.
Did you know Midwest Bus Trips offers all-inclusive, premier bus trips to our region's premier entertainment? They have everything from sporting events and concerts to musicals, shopping, and custom-guided trips. But, of course, with high gas prices and the typical hassles of driving into and out of Chicago, it's advantageous to leave the worry and stress to someone else.
It's a relief to know that Midwest Bus Trips takes care of everything from soup to nuts with transportation, tickets, parking, and everything in between.
They even offer local tours, including an area History Tour, Field of Dreams Tour, and a tour of Dubuque's most esteemed parks Eagle Point and the Arboretum and Botanical Gardens.
Whether starting in Dubuque & Galena, Quad Cities, or Cedar Rapids, Midwest Bus has trips to Chicago Cubs games at Wrigley Field. How about a Vikings & Bears game in Minneapolis?
For example, Wrigley Field Packages range from $75 for a ride without a game ticket to $155 for a complete package with a game ticket.
Football game packages are similarly priced but vary depending on the game and pickup location.
Suppose you have a desire for something a bit more cultural. In that case, Midwest buses have theater packages like the one to Madison, Wisconsin, where you can see the Tony Award-winning Hamilton. The packages include Deluxe motor coach transportation, parking, and a show ticket. Additionally, you may bring snacks and beverages on board and even a cold beer or two, or how about a chilled bottle of wine if you want to go the extra mile and are of legal age to imbibe.
It's exciting to know that Midwest Bus Trips is available for sporting events, shows, and concerts in Minneapolis, Madison, Milwaukee, and Chicago. The getaways seem reasonably priced—especially when factoring in the all-inclusive aspect. Most importantly, the peace of mind and relaxing aspect of getting there and back again.
For more information on trip packages and schedules, visit Midwest Bus Trips. 
This Mini-Castle is the Best Reviewed Airbnb in Iowa
Don't be fooled by the word mini, this spacious home earned the best review for an Iowa home on Airbnb.Check it out!