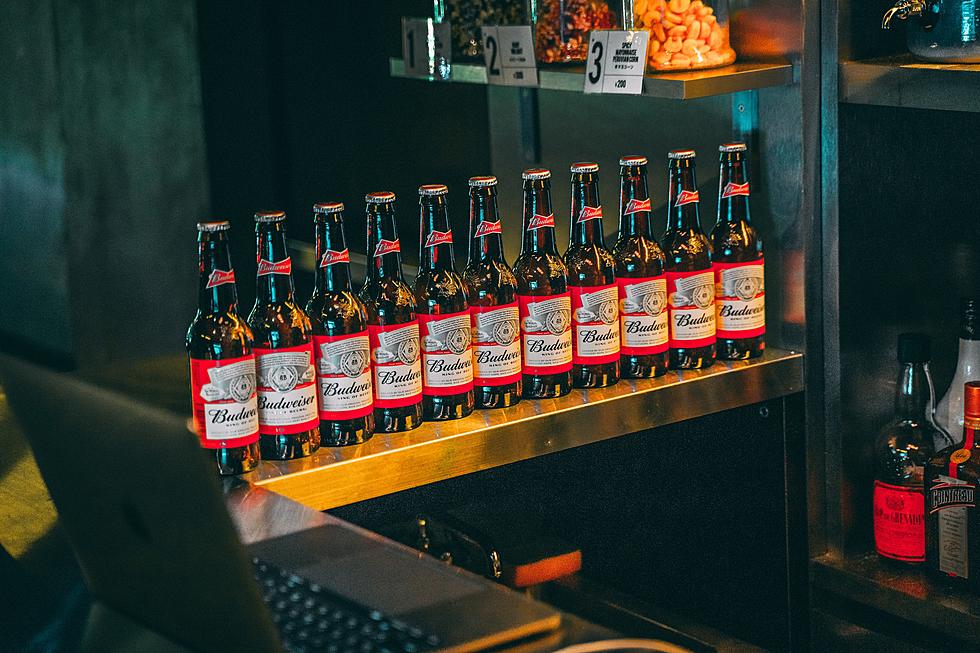 What Are You Having?: The Highest Rated Beers in Iowa
Photo Credit: Heshan Perera, Unsplash
A recent "Eat This, Not That!" article said that Budweiser had earned the title of "Most Popular Beer" in Iowa. Eight years ago, it was Busch Light's to lose, according to a study. These studies are generally pretty broad and a little ambiguous in their methodology.
With that in mind, I decided to travel over to BeerAdvocate and take a peek at some of the highest rated beers from Iowa. Here's what I discovered:
Toppling Goliath Brewery:
Toppling Goliath Brewery in Decorah, IA dominates the list of highest rated beers from Iowa. Every beer in the Top 10 belongs to them. The number one beer, however? Kentucky Brunch Brand Stout with an eye-popping 4.83/5 rating. The brunch stout is described as tasting like "chocolate chip pancakes drenched with maple syrup, served with espresso and a shot of bourbon, all in one sip."
Toppling Goliath's KBBS stouts are hard to find, yet tough to beat. Similar to Goose Island's Bourbon County beers, they come but once a year; their rarity undoubtedly increasing demand. Further down the list, you have some more fine offerings from Toppling Goliath, including Vanilla Bean Assassin, another stout; King Sue, their New England-style IPA; and Pseudo Sue, a pale ale.
I remember when Toppling Goliath found its way into my home-state of Illinois some years back. Pseudo Sue was the first one I tried. After about two sips, I knew I found a keeper. Toppling Goliath prides themselves on familiar styles done increasingly well, and their ability to experiment with dry-hopping and adding unique flavors to stouts has yet to fail them.
515 Brewing Company:
Also highly rated are a few offerings from 515 Brewing Company in Clive, IA, most notably their single hopped Citra pale ale Passé. Passé is currently ranked #18 on BeerAdvocate's list of highest rated Iowa brews. Also on their list at #37 is the brilliantly titled Hopititis C, a hearty New England IPA boasting a 9% ABV.
Pulpit Brewing Company:
Decorah is also home to another highly rated brewery in Pulpit Brewing Company. Some background on them: the brewery operates out of an old dairy facility. It was opened by four Luther College alums in the summer of 2015, a modest establishment predicated on serving up a smorgasbord of beers for different palettes.
Pulpit's imperial stout known as Imperial Cake Talk boasts a strong 11% ABV and sits at #27 on the list. It's a beer that features "thick layers of roasted pecans, toasted coconut, and cacao nibs." Stouts are often dynamic, rich beers, and I have no doubt that one is a slow sipper to say the least. Another stout of note by them is Barrel Aged Øl Tella. "Øl" means "beer" and "tella" is short for "Nutella," the famous spread. It's billed as a "decadent stout [that] hits you with hazelnut, vanilla, and cacao in one single blow." It's another boozy offering at 13.9% ABV.
Barn Town Brewing:
Lastly, I have to mention Barn Town Brewing in West Des Moines, IA if for no other reason than the fact that they have a beer called Pulp Non-Fiction. Named after the ever-popular Quentin Tarantino movie Pulp Fiction, it's a juicy and hazy New England IPA with rave reviews online. The beer's artwork also features cartoon figures resembling John Travolta and Samuel L. Jackson, except instead of brandishing guns, they're each holding a glass of beer.
In addition to their highly rated beers, Barn Town Brewing is also worth checking out for its blend of modern and retro décor.
These are just some of the wealth of great breweries and beers to be found in our state. One day, I'd love to sample a handful and give my personal review. Maybe for National Beer Week in May? Be on the lookout for that!
LOOK: Best Beers From Every State
To find the best beer in each state and Washington D.C., Stacker
analyzed January 2020 data from BeerAdvocate
, a website that gathers user scores for beer in real-time. BeerAdvocate makes its determinations by compiling consumer ratings for all 50 states and Washington D.C. and applying a weighted rank to each. The weighted rank pulls the beer toward the list's average based on the number of ratings it has and aims to allow lesser-known beers to increase in rank. Only beers with at least 10 rankings to be considered; we took it a step further to only include beers with at least 100 user rankings in our gallery. Keep reading to find out what the best beer is in each of the 50 states and Washington D.C.