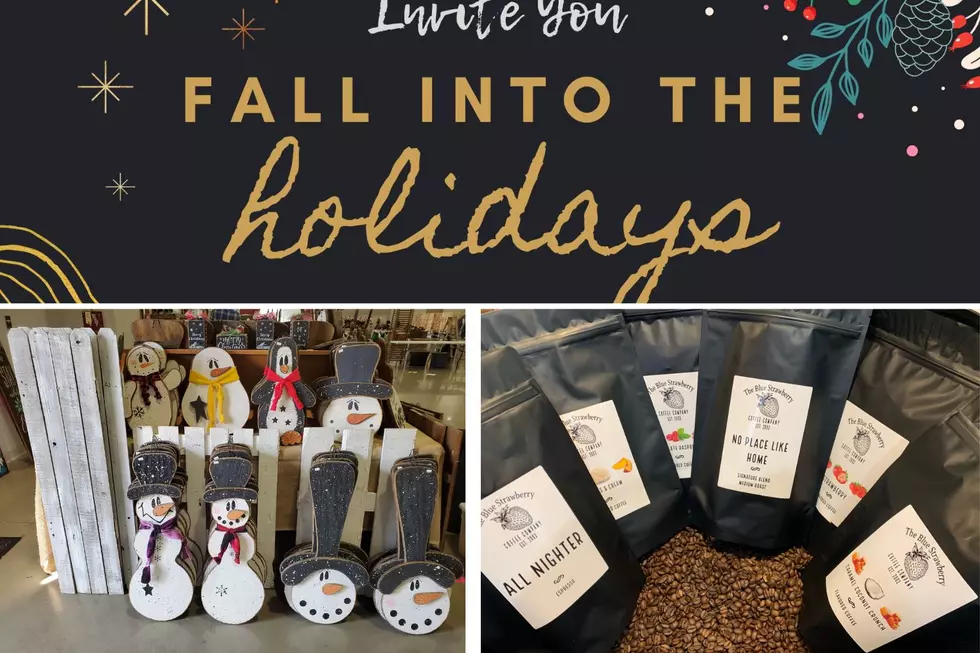 Embrace the Holiday Season with This Delightful Dubuque Craft Show
Photo Credits: Jodi & KT & Katie Kotz
Just like that, the weather has turned on a dime. The pleasantly cool air of fall has shifted to suggest the frigidness of winter is almost here. But the holiday season seems to get spirits high for many people. An upcoming event at the Dubuque County Fairgrounds will surely make that easy to embrace.
Jodi & KT Invite You are bringing another phenomenal craft show to Dubuque. This time, it's "Fall Into the Holidays," a massive showcase of local and area crafters and vendors that spans three buildings plus an outdoor market. It's all happening Sunday, November 13th from 10am to 3pm at the Dubuque County Fairgrounds.
KT, one half of the duo behind the event, popped into the studio to discuss the event:
It is a giant holiday market. It [features] three buildings filled with over 100 area crafters and venders and makers. It's a whole bunch of stuff. Whether you want to shop for yourself and have a "friends day out," if you will, or you need to do some holiday shopping, this is the place to be.
Admission at the door is merely $5, with a portion of the door proceeds to be donated back to St. Mark Youth Enrichment, a local organization that provides healthy and enriching after school and summer programs for children in the Dubuque area. St. Mark is located on Locust Street in Dubuque.
In addition to some unique crafts for your Christmas shopping needs, there will be a bar and food stand open. Refreshments make for a complete shopping experience, and it will be a true Sunday Funday with everything from soda to Bloody Mary's being served!
More information on "Fall Into the Holidays" can be easily found on the event's Facebook page. You can also follow Jodi & KT Invite You on Facebook too!
Take a listen to my interview with KT to learn more about how you can "Fall Into the Holidays!"
LOOK: See what Christmas was like the year you were born
LOOK: Here Are the 25 Best Thanksgiving movies of all time