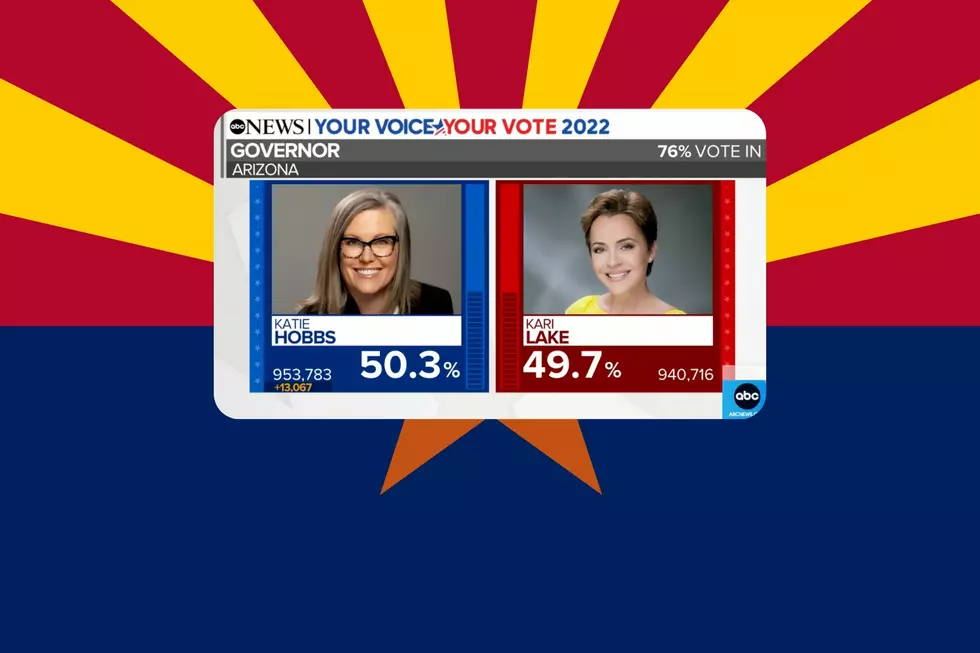 Iowa Native Won't Back Down In Fight to Be Next Arizona Governor
Photo Credit: Keith B. via Canoe & ABC News Youtube Channel
It's a photo finish cliffhanger of a campaign for native Iowan and Arizona Republican Gubernatorial candidate Kari Lake in her race against Democrat Katie Hobbs.
As of Wednesday night and 24 hours, post-election Hobbs saw her lead narrow to a nail-biter 50.3% to Kari Lake's 49.7%.
With 76% of the vote counted and an estimated 605k votes outstanding, Hobbe has 953,783 votes to Lake's 940,716 for a difference of just 13,067.
With malfunctioning voting tabulation machines in Maricopa County, the hotly contested Arizona matchup is getting even more intense. Local election officials print ballots on demand, but Election Day errors meant 17,000 votes were not recorded as part of Tuesday's tabulations.
This has opened the door to a lawsuit filed by Republican Gubanutorial candidate Kari Lake, U.S. Senate Candidate, and the Republican National Committee.
Lake grew up in Davenport, Iowa, and is a graduate of the University of Iowa. She began her broadcasting career in the Quad Cities television market before landing a TV reporter and news anchor role in Phoenix. Lake then spent several years as a well-known media news personality.
Kari Lake is a first-time candidate who sailed to an easy primary victory over two lesser-known candidates. She won 73.1 % of the vote and the right to face off against Arizona Secretary of State Katie Hobbs.
Lake has fiercely defended and supported former President Donald Trump. In return, Trump endorsed Lake's candidacy for Governor.
CLICK IMAGE to Learn About Kari Lake's Campaign.
However, that endorsement may be a double-edged sword for Lake's campaign. While it rallied conservative Republicans, it riled up the media, and democrats have labeled and attacked Lake as an "election denier."
With ongoing vote counting and lawsuits, the results of Arizona's gubernatorial race between Republican Kari Lake and Democrat Katie Hobbs remain in question. The battle between Democrat Sen. Mark Kelly and Republican challenger Blake Masters is still pending.
5 things to see in Arizona including the Grand Canyon
5 things to see in Arizona including the Grand Canyon