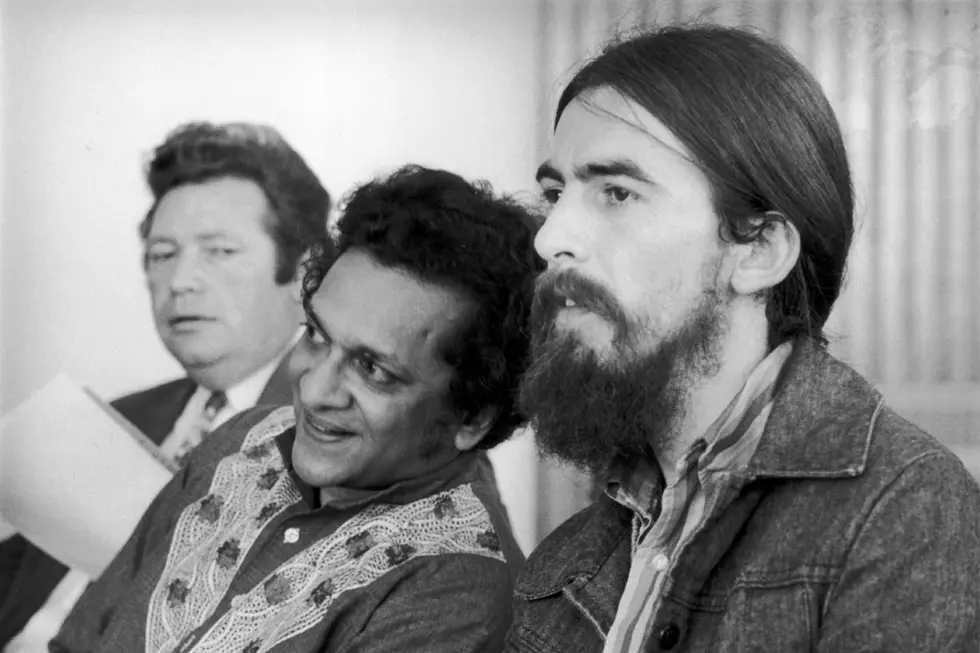 When George Harrison Staged the Concert for Bangladesh
Evening Standard, Hulton Archive, Getty Images
Long before benefit concerts became a thing in the '80s, George Harrison hosted the first event of its kind with the Concert for Bangladesh on Aug. 1, 1971 at Madison Square Garden.
Harrison, who helped assemble the program with sitar master Ravi Shankar, topped the bill. The concert became a cultural touchstone, both for its musical menu as well as for its impact on bringing the worlds of charity and rock music together. There were two performances that day, one at 2:30PM and the other at 8PM.
Shankar planted the event's seeds. "It was early in April 1971 that news reached me of an unfolding humanitarian crisis in my homeland of Bengal," he said in a press release. "My heart went out to the Bengali-speaking people of Bangladesh, and it was natural for me to reach out and want to help the refugees and the hundreds of thousands of little children."
From there, Harrison called in some of his most famous friends. Together, he and Shankar lined up an impressive list of artists, including Ringo Starr, Bob Dylan, Eric Clapton, Billy Preston, Leon Russell and Badfinger.
"I expressed my concern to George Harrison," Shankar recalled. "He knew about the turmoil of my mind, and a concert to raise funds was initiated. An enormous amount of money was collected, and this could never have been achieved without the help of dear George."
Former United Nations Secretary-General Kofi Annan called Harrison and friends pioneers when it came to the melding of charity and rock 'n' roll. Millions of dollars were raised between the concert and the revenue generated by the album and movie that were later released. The funds were given to UNICEF, which distributed food and clothes to refugees (the goodwill continues to this day via the George Harrison Fund for UNICEF).
"The Concert for Bangladesh happened because of my relationship with Ravi," Harrison noted in a 1992 interview. "I said, 'If you want me to be involved, I think I'd better be really involved.' So I started recruiting all these people. It was difficult at first, but once it got closer to the show, I had commitments from so many people that some had to be turned down. Everybody wanted to be in it."
In advance of the concerts, Harrison issued the single "Bangla Desh," which became a Top 30 hit. The sold-out concerts spawned a film and a three-LP set that documented highlights from the two shows. The album was a huge seller, reaching No.2 on the Billboard chart (it made it all the way to No. 1 in the U.K.), and winning a Grammy for Album of the Year.
"The Concert for Bangladesh was just a moral stance," Harrison said. "These kinds of things have grown over the years, but what we did showed the musicians and people are more humane than politicians. Today, people accept the commitment rock 'n' roll musicians have when they perform for a charity. When I did it, they said things like, 'He's only doing this to be nice.'"