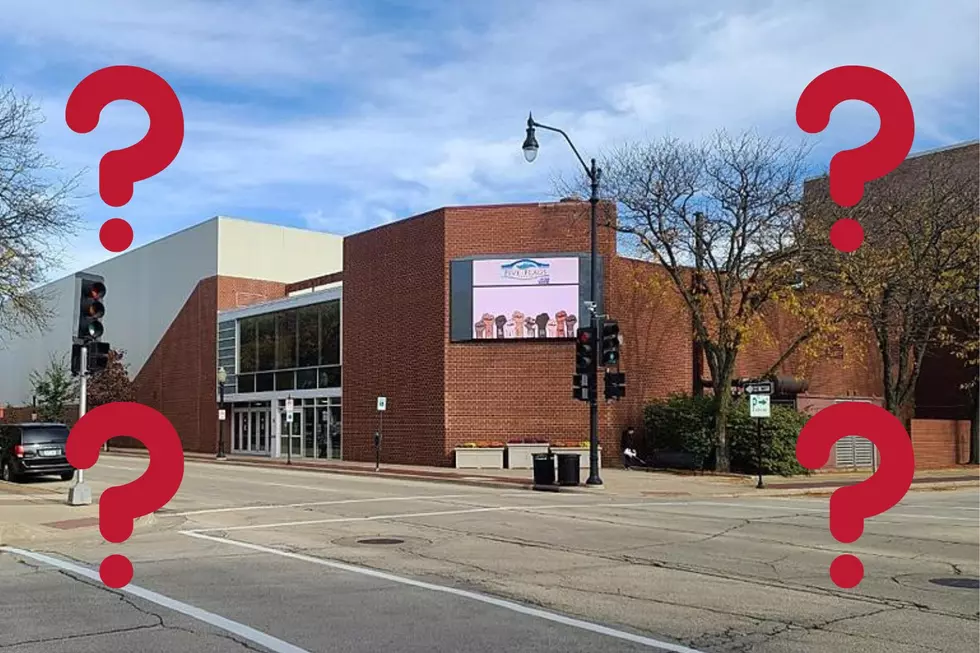 Can You Name All Five Flags Flown at Dubuque's Five Flags Center?
Photo Credit: Chris Farber + Canva
Have you ever realized that there are certain things in life you just accept at face value? That you never bothered to question why something was named the way it was? I had that slight revelation this weekend. Thinking ahead to next weekend, when I'm set to see Clint Black take the stage at Five Flags Center, I thought not about the concert...
Instead, I had one question enter my mind: "why is Five Flags Center called 'Five Flags Center'?"
I've lived in Dubuque for nearly a year. I've seen three shows at Five Flags thus far. And yet I never bothered to ask that question until this weekend. It called for a little research, but the result was even more knowledge about Dubuque's rich history.
Five Flags Center's Origins:
The building at 405 Main Street was built all the way back in 1847. It initially served as a hotel before being torn down and rebuilt. At one point, it was also a movie theater known as the Orpheum. The existing theater was designed and built around 1911 by C.W. and George L. Rapp, both of Chicago. The two men would become America's premier theater architects, their style a signature to auditorium architecture of the time.
The theater was also part of the RKO film circuit in the late 1930s. It eventually fell into disrepair in the late 1960s and was nearly demolished by the Urban Renewal Project. Thanks to a committee of citizens, led by Wayne Andrew Norman Sr, a campaign to save the theater was formed and successful. It became "The Five Flags Center Project" in 1972, and by 1975, restoration had begun.
In 1979, the theater Dubuque residents and Tri-Staters have come to love reopened to the public.
So, What are the "Five Flags?:"
The multi-purpose events mecca of Dubuque gets its name from the five flags of different countries that have, at one point in time, flown high over the city. The five flags are flown (or maybe more accurately "posted") on the side of the Main Street building. They are:
The Fleur de Lis

 of the Bourbon Kings of France, which flew over Dubuque from 1673 to 1763

The Royal Flag of Spain, which represented Dubuque from 1763 to 1803
The French Republic Flag of Napoleon, which flew over the city through the early 1800s
The Union Jack of Great Britain, which took the place of the French Republic Flag
The America's Stars and Stripes, which has proudly flown over the city since 1803 following the Louisiana Purchase. You'll note the fifteen stars and fifteen stripes, one for each of the states at the time.
More History on Five Flags Center:
If you're still hungry for history on Dubuque's Five Flags Center, visit the "History" tab on their website for more information!
ALSO SEE: 30 Most Decade-Defining Memes