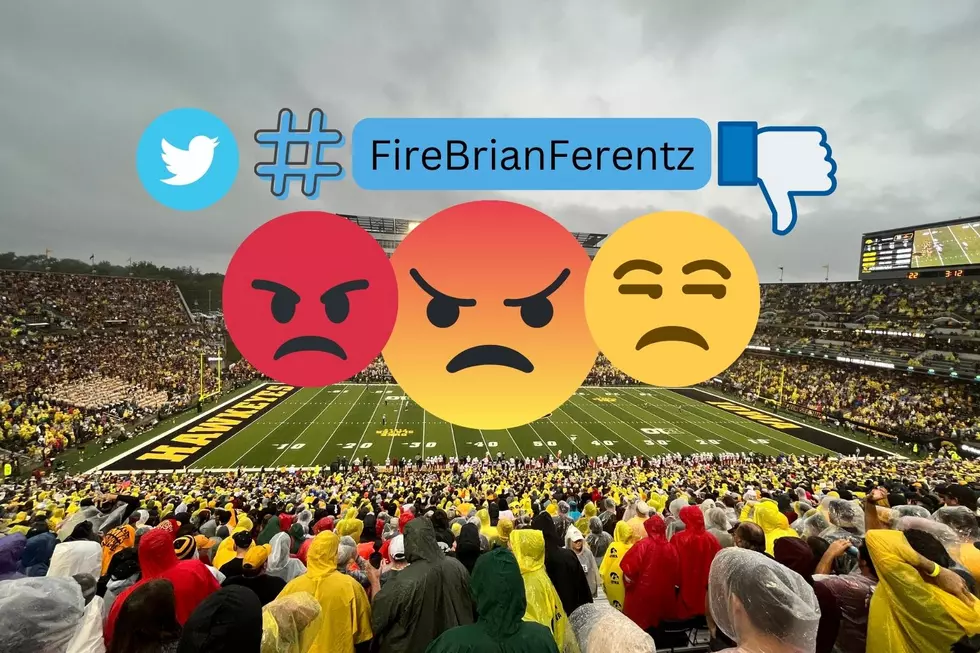 Angry Iowa Football Fans Want Ferentz to Fire His Son ASAP
Photo Credit: Keith B. via Canva
After getting hammered by Ohio State 54-10, Iowa Head Coach Kirk Ferentz is starting to feel Iowa fans furry as frustrations boil over. But is it enough to fire the team's Offensive Coordinator - Ferentz's son Brian?
College Football Nerds know the score. Iowa fans have become accustomed to Hawkeye teams competing for Big Ten championships. They certainly get the coaching demands and tough league play, but they're not out of bounds for asking the hard-hitting questions about what's happening with this season's weak offense under Brian Ferentz's direction.
After all, Ferentz is being well compensated, but the offense is awful under his watch. Saturday against Ohio State, the Hawkeyes turned the ball over six times, failed to score an offensive touchdown, allowed five sacks, and mustered a meager 158 yards of offense.
Hawkeye fans are disappointed by the lackluster offensive results and accuse Coach Ferentz of nepotism with his son's role as offensive coordinator. That's a harsh charge for any family and profession, much less one as public and essential to an entire state such as Iowa.
Football fan & Tiktoker gfwiii breaks down the Hawkeye offensive failures.
Indeed, College football fans around the state and country are unleashing their anger and disappointment on social media. While there is no shortage of upset and angry Hawkeye fans, many others are taking the season in stride and with humor. But, of course, many realize that If one doesn't find a way to laugh, one may cry at this year's football team.
Here is a sampling of some hard-hitting and funny tweets and other social media posts.
This Iowa Fan Breaks Down the Financial Numbers in making a case for Getting Rid of Brian Ferentz.
Iowa Tailgators Demonstrate How to Complete Scoring Pass!
This fan's reaction pretty much sums up the sad season.
These Hawkeye Fans Are Not Amused!
Some Iowa Fans Are Becoming Despondent.
University of Iowa ANF Wall of Honor Members
The University of Iowa's has now announced 10 members of the America Needs Farmers Wall of Honor at Kinnick Stadium.