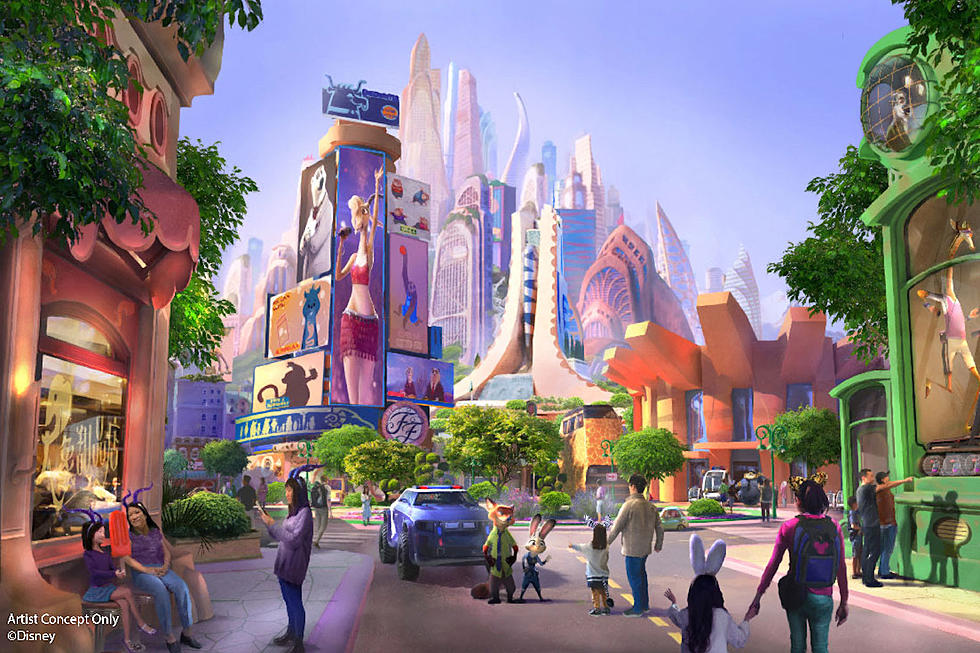 The First 'Zootopia' Land Is Coming to Disneyland in Shanghai
Disney
After Star Wars Galaxy's Edge, and a bunch of new Marvel rides and lands scattered across the various Disney parks, what's next? Disney Parks Blog revealed this week that the next big movie getting adapted to their parks is Zootopia, the hit detective comedy from 2016 about a giant city populated entirely by anthropomorphic animals.
Here's how they describe the brand-new Zootopia area that will debut initially at Shanghai Disneyland:
Guests will be invited to experience the mammalian metropolis of Zootopia "where anyone can be anything," with a new major attraction that will seamlessly blend Disney storytelling and state-of-the-art technology to bring this fan-favorite movie and its characters to life – including Judy Hopps and Nick Wilde. Entertainment, merchandise, and food and beverage offerings will invite guests to fully immerse themselves in the Academy-Award-winning animated movie.
If you're wondering why Shanghai Disneyland is the place to get a Zootopia area and attraction first, this explains it: Zootopia was a worldwide hit, but it was particularly successful in China, where it became the biggest animated movie in the country's history. Don't be shocked if the Zootopia Land is then adapted to other parks, though. Shanghai Disneyland was the first home of Disney's Tron roller coaster which is now under construction at the Magic Kingdom in Walt Disney World.
There's no timetable on when the new Zootopia area is expected to open at Shanghai Disneyland, but construction is scheduled to begin later this year.
Gallery — Amazing Movie-Inspired Theme Park Rides That Were Never Made: