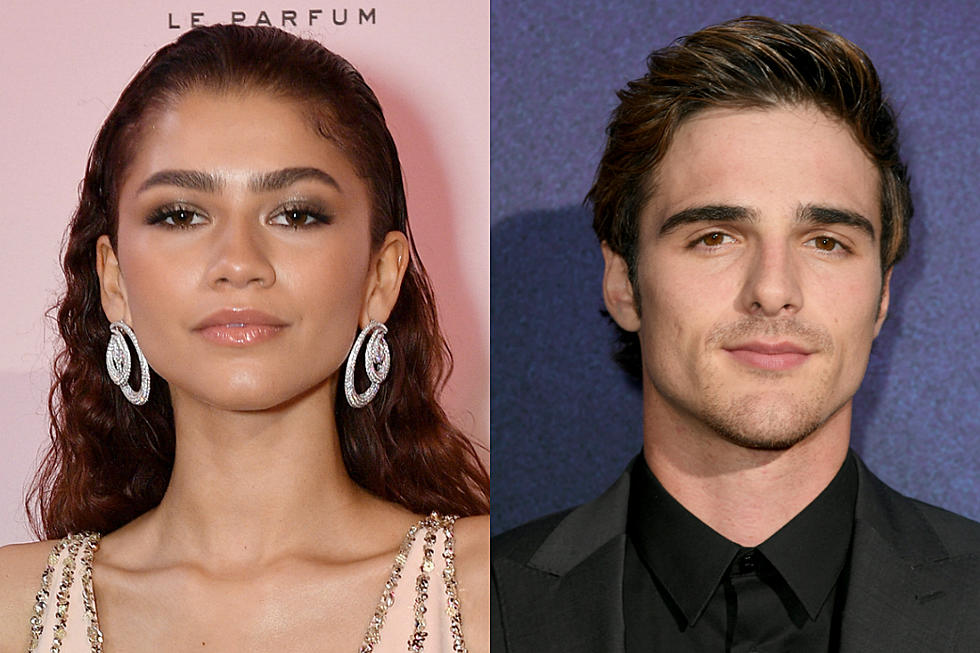 Zendaya and 'Euphoria' Co-Star Jacob Elordi Spotted on Vacation in Greece Together
Kristy Sparow/Kevin Winter, Getty Images
Are Zendaya and Jacob Elordi dating? The Euphoria co-stars sparked dating rumors after they were spotted vacationing in Greece together this week.
The 22-year-old actress is currently on a trip overseas with close family and friends and though she's been posting photos of the getaway on social media, the Australian actor is nowhere to be found. However, multiple pics have emerged online that prove the pair are definitely spending some time together, including one posted to Instagram that sees two visiting the Acropolis of Athens. They were even wearing matching outfits.
One fan also snapped of photo with them at Kaiki Beach Club in Greece.
At her birthday party last week, fans believe they even spotted Elordi in the background, holding her dog.
Before we get excited about the thought of a new Hollywood couple, Elordi told The Hollywood Reporter that he and the Euphoria cast are very close. "We were like a tight-knit family," he said. "We spent so many hours on set."
However, it wouldn't be completely surprising if his and Zendaya's friendship turned romantic. After all, they're both very much single. The former Disney star was rumored to be in a secret relationship with Spider-Man co-star Tom Holland, while Elordi previously dated to his Kissing Booth co-star Joey King.
Celebrity Co-Stars Who Fell in Love Behind the Scenes