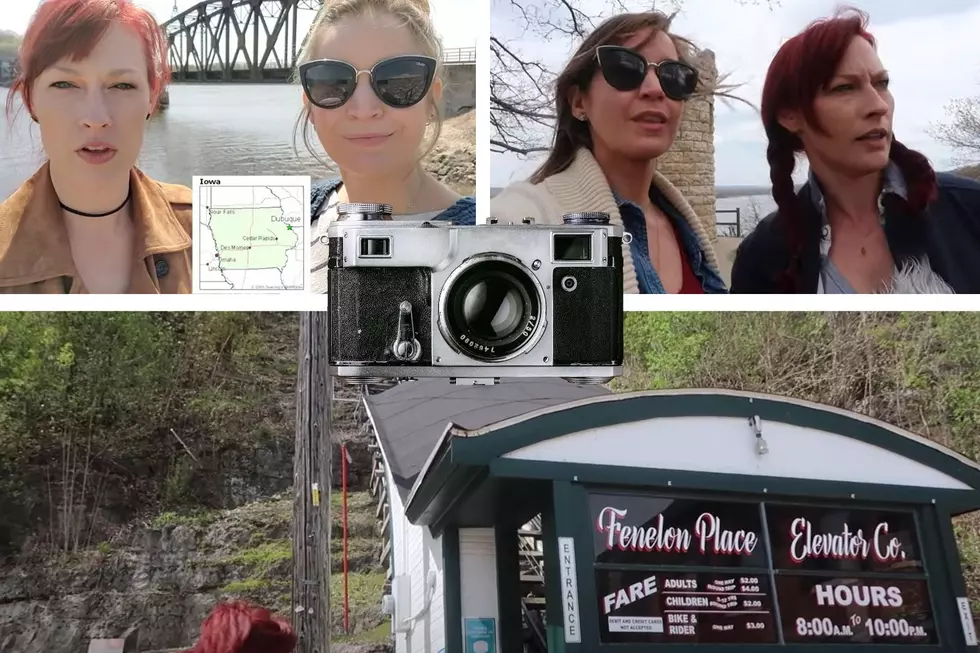 Two YouTubers Traveled to Dubuque to Learn About Iowa's Birthplace
Photo Credit: YouTube (Travel America! Dubuque the Birthplace of Iowa); Canva (clipart)
Months back, shortly after moving to Dubuque, I found John McGivern's Main Streets, a travel TV show that captured life in quaint, attractive Midwestern cities. In his Dubuque episode, he tagged the bases by going to a lot of local eateries and regionally known hotspots. It was a lively little episode about the oldest town in Iowa.
Low and behold, I fell down the same rabbit hole again last night. I found a vlog by two YouTubers, Natalie and Tara, who host an internet-show called Travel America!. The two ladies have carved out quite a fun, loyal following thanks to their videos featuring them trying new products and different experiences.
Last spring, just in time for the Julien Dubuque International Film Festival 2021 (JDIFF), the two made the trip to Dubuque, IA. In between "all the movie watching and elbow-rubbing," as Natalie and Tara put it, they took in some of what Dubuque has to offer. And they clearly had a lot of fun doing it!
The ladies first trekked out to the Dubuque Shot Tower, where they learned about the production of lead shots. Their explanation of it is a ton of fun and starts their adventures off in the beginning of the video.
They chased that experience with a trip to Potter's Mill in Bellvue, IA, a restaurant inside a 177-year-old building, right off the Mississippi. They dove into some southern fixings inside the rustic eatery. They opted for what looked like a shrimp sandwich, macaroni and cheese, and cornbread; all of which looked mouthwatering.
Natalie and Tara wound up venturing back to Dubuque to check out Dubuque Star Brewery, where they indulged in a tour with a side of wine. Intersplicing these adventures is some fun banter between the two women, who seemingly know each other well enough to be sisters. Their friendship is adorable!
Towards the end of the video, the two ladies took in a Dubuque Fighting Saints game, where Natalie clearly had fun ringing the cowbell in the stands and cheering on Dubuque's USHL team. One noteworthy element about the women's vlogs is that they take a few seconds to show the drive itself in montage, which dials up the travel angle of the show.
Natalie and Tara's Dubuque episode of Travel America! is merely 11 minutes long, making it optimal viewing on your lunch break. If you ever thought about taking a tour of Dubuque yourself, or you simply want to slow down and see others appreciate the land for themselves, it's the worth the time investment not only thanks to the sights, but the lively spirit of two engaging personalities!
LET'S GO: The most popular historic sites in America