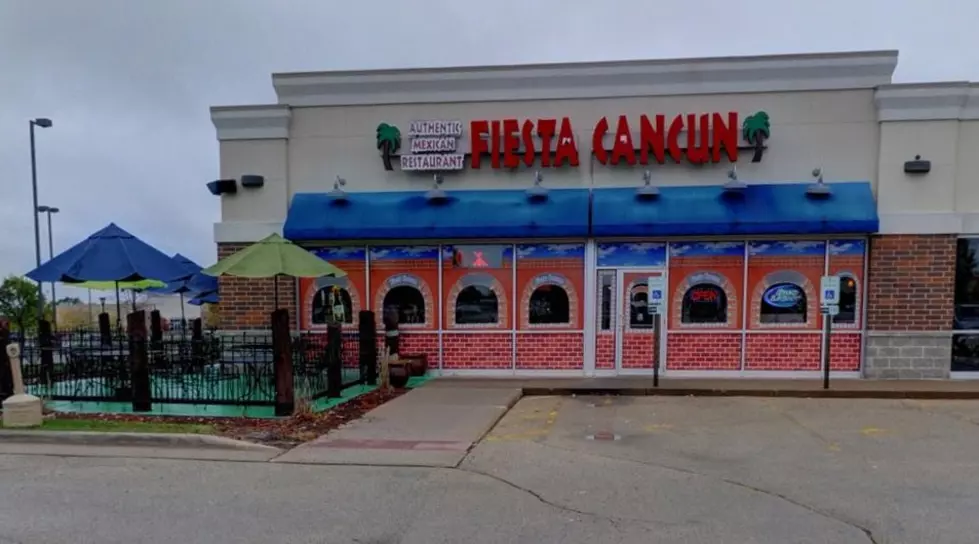 One Burrito to Rule Them All
Photo Credit: Google Earth
As an overall life enthusiast; I must inform you when I find something worth-while (hence the use of a Lord of the Rings reference). Few things are as good as authentic Mexican food. The atmosphere at our area restaurants are always fun, and what can beat being served chips and salsa right as you sit down. I digress, this is not an article about the best Mexican restaurants to eat at.
No.
This is about the burrito to crown as king above all other burritos. And I have found it. 
Introducing the Burrito Bandera from Fiesta Cancun
I realize these are fighting words. That's fine, fight me; but only after you try it! I think I'm right on this one though.
This behemoth of delicious-ness is roughly the size of a football (And Brady's not around, so this thing is fully inflated). First take one 10 inch flour tortilla shell and stuff it with not 1, not 2, but 3 different meats (did I mention this thing has meat?). Filled with steak, chicken, pork, rice, beans, lettuce, sour cream, pico de gallo, wrapped tightly and then smothered in green, white, and red sauce (like the Mexican Flag). This thing is HUGE and by the way, if you grab one for lunch its just 10 bucks, totally worth it. Say it with me Burrito Bandera. This burrito is totally worth the short trip in to Asbury.
And if your thirsty, I did see some pretty interesting drinks being served at Fiesta Cancun
Hidden Pizza Gem 1 Hour Outside The Quad Cities
Having the best pizza in the Quad Cities has always been a fierce competition. I mean we even have our own version of pizza for goodness sake. While there are some incredible pizza joints in the Quad Cities, there are other pizza places that you need to visit.
Geno's Pizza
in Preston, IA is one of those places. It's less than an hour's drive from the Quad Cities and it's a spot you need to try.