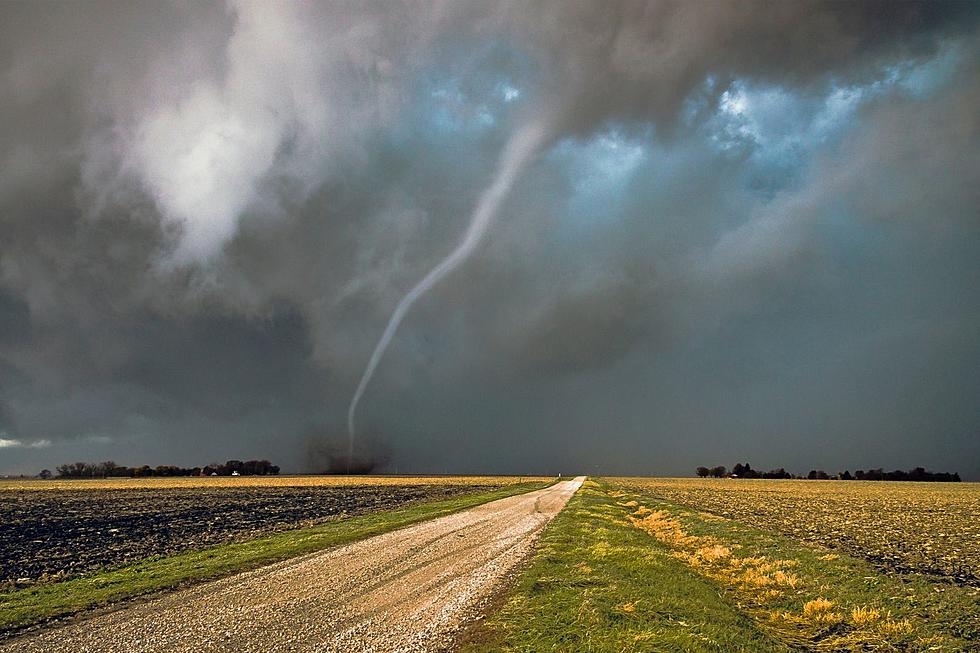 Quad Cities Area Upgraded To Level 5 Risk For Severe Storms
Canva
As the day progresses, we're getting a better idea about what we will be dealing with when it comes to the severe storms in Iowa, Illinois, and the Quad Cities. We are still expecting to see strong damaging winds, possible tornadoes, and large hail with these storms.
With all of this becoming a clearer picture, much of the Quad Cities area has been upgraded to a level 5 of 5 risks for severe storms.
Tornado Watch For The Quad Cities
The National Weather Service of the Quad Cities has issued a Tornado Watch for the majority of the Quad Cities area. As you can see above from our friends at KWQC, this is a PDS (potentially dangerous situation) Tornado Watch.
The main threats of these storms continue to be strong damaging winds that could get up to 70 mph or greater, along with tornadoes with some being strong. Large hail is also possible with this storm.
High Risk for Severe Weather
KWQC and the National Weather Service of the Quad Cities have upgraded most counties south of I-80 in Iowa and Illinois to a 'high', or level 5 of 5, risk for severe storms.
The severe weather is expected to come in two rounds. This is what the KWQC First Alert Weather team is saying:
"Two rounds of severe weather are possible. There could be a rogue band of storms early in the afternoon producing severe weather, but the main and more potentially destructive line will be moving from west to east between 4 and 7 p.m., with the line right over the Mississippi valley around the 5 o'clock hour."
You need to be prepared and stay safe. Find out how here and follow the instructions below:
Get Updates Before, During, & After Severe Weather

This isn't some cheap plug. Have our app and the KWQC Weather App so you can stay up-to-date on severe weather as it approaches, is happening, and afterward.
Make sure your phone is charged to keep updated and to contact anyone before or after the storm.
See Why This Available Rock Island House "Needs An Exorcism"
A house for sale in Rock Island is definitely a fixer-upper.
This Missouri Prison For Sale Makes For A Great Home
Looking for a unique property? Look no further than this newly listed jail on
Zillow Gone Wild
. Featuring concrete walls, 34 cells, and 2 levels, this jail offers plenty of space to customize the property of your dreams. Whether you're looking for a starter home or a large property to house your friends and family, this jail is sure to suit your needs.
County Cass County
Address 208 W Pearl Street, Harrisonville, Missouri
Zip 64701
Year Built 1960
Price $195,000
Lot Size 0.5 Acres
This remarkable property is available now at an unbeatable price and won't be around for long. Make sure to grab it while you can.
Follow me as I take you on a tour of this remarkable property.