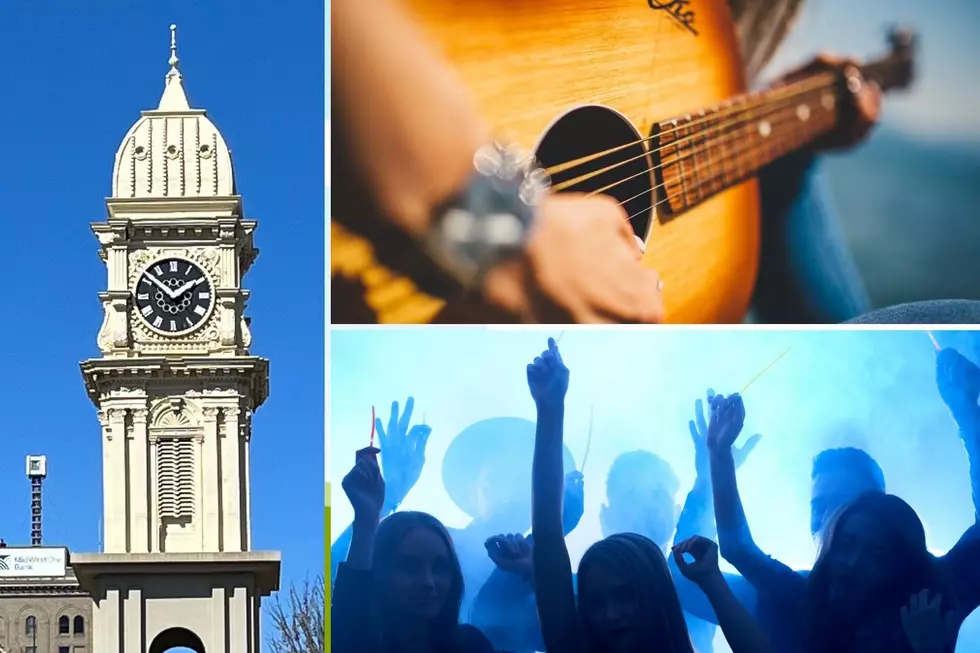 It's Country Time at Dubuque Main Street's Town Clock Party
Image Credit: Keith B.
The second Friday of the month is time for Music on Main St., and July makes it Country Time around the Town Clock.
Hosted by Dubuque Main St., the monthly music series is yet another fun and free community event in Dubuque and the Tri-States.
This month Tyler Richton and the High Bank Boys will be performing Friday, July 15, under the Town Clock on Main St. in downtown Dubuque from 5 pm to 9 pm.
Richton and the High Bank Boys are no strangers to the Tri-State festival and fair circuit. The Iowa-based band is known for being an excellent dance band, and they deliver an authentic country music experience. It'll be a honky-tonk & boot-scootin' good show!
Performances delivered by Tyler Richton and the High Bank Boys are youthful and lively. In addition, the four members of the High Bank Boys have more than 50 years of experience playing live music combined. With a deeply rooted dedication and devotion to country music, it's clear why the High Bank Boys have become the premier country band in the area.
No carry-ins or coolers are allowed inside the Plaza grounds. So instead, please patronize the great food vendors! And they will be serving up ice-cold beverages all night long!
Looking ahead to August 12, the award-winning Chicago reggae band, Gizzae, comes to town. The band consists of exceptional musicians who've been pleasing crowds across the country for over three decades. In addition, they have opened for some of the biggest names in Reggae.
For more information about Tyler Richton and the High Bank Boys, visit: tylerrichtonhbb.com
For Music on Main Street, visit:musiconmainstreet.org
10 Little Iowa Towns Known For Big Things