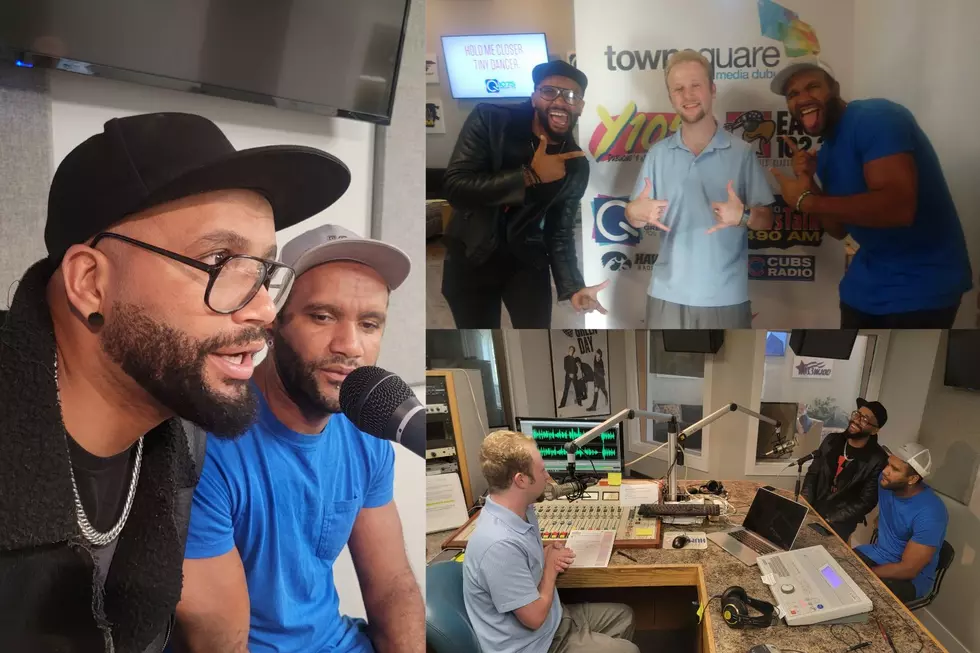 INTERVIEW: B2wins Bring Energy, Inspire Optimism Through Music
Photo Credits: Steve Pulaski & TC
It was a morning of laughs and camaraderie as the B2wins graced the studio in lieu of their performance at UD Heritage Center on Thursday, September 1st. Armed with a contagiously positive aura and a desire to entertain, they are clearly ready to take their talents anywhere and everywhere.
The B2wins, Walter and Wagner Caldas, are a Brazilian performing duo who are "on a mission to make the world smile through music." They come from the slums of Brazil, but their rough-and-tumble upbringing hasn't muted their smiles nor personalities one iota. They are dedicated to their craft, using violins and ukuleles to reimagine songs by Dua Lipa, Guns N' Roses, and everything in between.
Ahead of their show this evening, they stopped by the studio to give an insight into who they are and their brand of entertainment:
A B2wins concert is like an experience. You don't just get it by listening to Spotify or YouTube. You've gotta be present. We play violin and ukulele. It's literally a time for us to have fun and take the stress of life off of your back [....] We play, we sing, we dance, we tell jokes. It's super fun.
What the B2wins do goes far beyond conventional concerts. Their brand extends to stage performances and lifestyle enthusiasts. Their charisma livens up a room, and they want to be one with the audience as they make them smile.
The two are also hot off the release of a new music video: a "Dub Rock Violin Remix" of the Moody Blues' classic, "House of the Rising Sun." A must-watch, the video features the duo as vigilantes, who stumble upon a one-horse town in need of some serious repair. They take it upon themselves to bring it back to life through hard work, and of course, some insanely catchy riffs.
The video itself is kind of a metaphor for who Walter and Wagner are as people: constantly looking to be a light in a time the world needs it:
Our father makes violins, so we just started playing that as a consequence of that. [Our] dad could not play the violin, so he forced us to learn the instrument so we could try it to see if it was good enough. Now, that's what we do for life and are no longer trying his instruments.
The B2wins' infectious energy and presence cannot be understated. Their show at the UD Heritage Center kicks off a brand new season for the performing arts center, which is stuffed to the gills with talent. It's an exceptional way to launch a new season with a bang.
Tickets for the show are still available on UD Heritage Center's website!
The 40 Best Cover Songs by Rock Bands