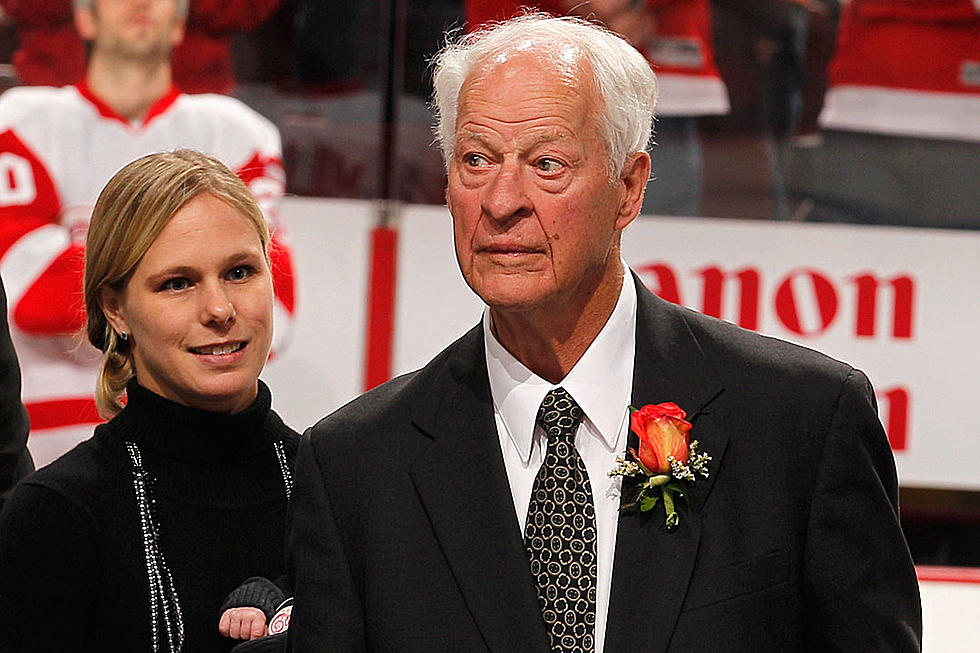 NHL Legend Gordie Howe Dead at 88
Getty Images
The sports world has been rocked by the death of another icon.
The Canadian-born Howe, known as Mr. Hockey, played 1,767 games over 26 seasons, both NHL records. His 801 goals trail only Wayne Gretzky's 894. He had such a knack for finding the back of the net that he finished in the top five in scoring for 20 straight years.
A four-time Stanley Cup winner, Howe also collected Hart Trophies as MVP.
He'd been dealing with health issues in recent years. Last year, he had stem cell treatment following a stroke, the results of which his family called "miraculous." He also had memory loss related to dementia.
Howe debuted in the NHL in 1946 and he managed to play professional until 1980 when he played with the Hartford Whalers. He played a total of 32 pro seasons over the course of five decades. During the 1997-98 season, he played one game for the IHL's Detroit Vipers in what was more of a gimmick than anything else.
Howe's passing is the second death in a week by a major sports icon, following Muhammad Ali.