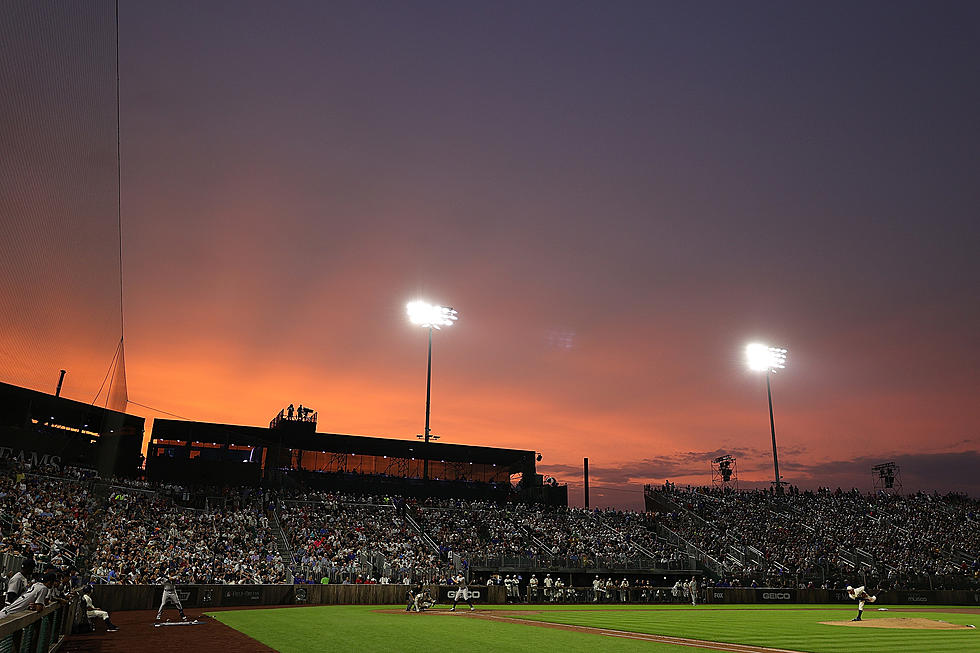 Field Of Dreams To See Big Updates in the Future
Photo Credit: Stacy Revere, Getty Images
Dubuque County supervisors have unanimously allocated $5 million in federal funds toward a permanent stadium at the Field of Dreams site. According to a report from the Telegraph Herald, plans have been in the works for a 3,000-seat stadium around the ballfield adjacent to the movie site in Dyersville. A current time line for the project is not known, however, the ballpark project is expected to cost more than $50 million.
County Supervisor Harley Pothoff believes this project will see the local economy boosted for years to come. In addition, public officials are hoping to create a public-private partnership to service a variety of events.
The current ballfield, and a temporary 8,000-seat stadium, were constructed last year ahead of the first Major League Baseball game. A second MLB game in a temporary stadium is set for August 11th between the Chicago Cubs and the Cincinnati Reds. Future plans call for the stadium to host many more events; including, collegiate tournaments, baseball camps, concerts, and corporate events.
In addition, a new nonprofit called This is Iowa Ballpark Inc. will have oversight of the stadium; with a long-term lease agreement for the stadium's land with Go the Distance Baseball. Plans call for a percentage of the stadium's revenue to go to This is Iowa Ballpark, and those funds should make the stadium self-sustaining. Local residents and film/history buffs can be put at ease, as the new developments will NOT affect the original movie site, which will remain intact.
Last month, Governor Reynolds announced a new program entitled Destination Iowa; which is a $100 million investment that will give grants to community projects aimed at improving quality of life, attracting tourists, and binging in new residents. Funding for Destination Iowa comes from the American Rescue Plan Act. The City of Dyersville plan to apply for this grant as part of the project. As part of that application process, Dyersville City Council recently pledged $1 million. More significant funding will be sought from private entities and the Travel Dubuque Board of Directors.
Iowa Born Sports Stars
What do each of these stellar athletes have in common? They all hail from the Hawkeye State.