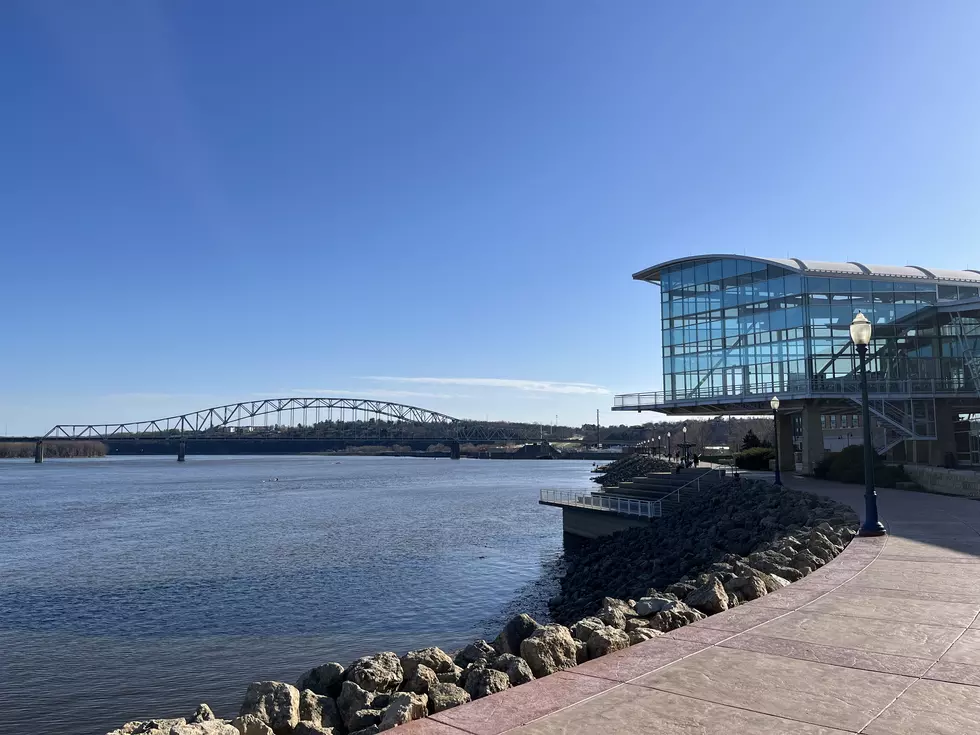 Dubuque Celebrates Art on the River with a Free Public Reception
Photo Credit: Keith B.
When's the last time you experienced Dubuque's Riverwalk? If it's been a while, this Friday evening may be the time to get reacquainted with the newest sculpture exhibit opening. The Riverwalk is a relatively short but excellent way to view and appreciate the Mississippi River and original artwork on a well-lit, pedestrian-friendly paved pathway. 
Dubuque's Mississippi River Walk is also a fun way to enjoy original public Art and original sculptures. The newest exhibit opens Friday, August 5, 2022, with a Free public reception at the Grand River Center.
Eleven new sculptures have been selected for the City of Dubuque's 16th edition of its annual temporary public art exhibit, Art on the River. The 2022-23 theme is "Crossing Bridges." The intention is to promote artwork that speaks to physical and metaphorical bridges and how those 'bridges' connect us across divides, help us overcome barriers, and foster economic growth and community prosperity.
The free, 2-hour reception will include live music, complimentary appetizers, and a cash bar. You may also meet and talk directly with the artists to learn about their background, artistic vision, and the meaning behind their sculptures.
The new exhibit will be displayed through late July 2023. After that, the sculptures are available for purchase. A portion of artwork sales is retained to sustain the Art on the River program, which is currently funded through the City of Dubuque's general operating budget.
The following sculptures, listed in alphabetical order by artwork title, will be featured in this year's exhibit:
"BE KIND" by Joe and Terry Malesky, New Adventure Sculptures of Strafford, Mo.

"Bell Bridge

"

 by Evan Lewis of Mineral Point, Wis.

"

Dance Diversity" by Gail Chavenelle of Dubuque, Iowa

"Flowing Connections" by Matt Moyer of Columbia, Mo.

"

hold me up" by Ben Pierce of Cape Girardeau, Mo.

"Low-Poly Open Heart" by Matthew Duffy of Washington, DC

"Open Arms" by Tim Adams of Webster City, Iowa

"Opportunity Arcs" by Matt Moyer of Columbia, Mo.

"Stranger Reduction Zone" by Timothy Flood of Denver, Colo.

"The Other Extreme" by Tim Adams of Webster City, Iowa

"We are the Bridge" by Dan Aldeman of Dubuque, Iowa
The City of Dubuque has an impressive public art collection, from murals to statues to historic architecture. However, the Riverwalk presents a unique opportunity to get up-close and personal with public Art in one easy-to-access location.
Should the weather not cooperate, the reception activities will be held indoors at the Grand River Center but may be scaled back. The reception is free to attend, family-friendly, and open to the public.
More information on the Art on the River program is available at cityofdubuque.org/artontheriver