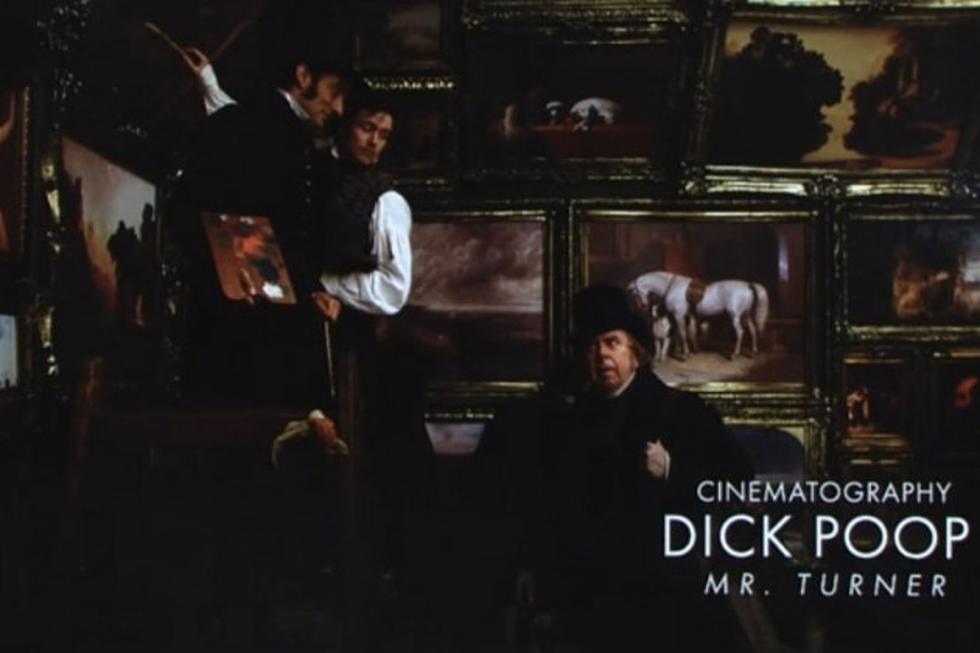 "Dick Poop" Mistakenly Announced as an Oscar Nominee
ABC/Illustration by ScreenCrush
The morning of the Oscar nominations is a stressful time; we can certainly attest to that. Everything is happening so quickly and there are a lot of strange names to spell and pronounce and you have to do it really quickly. Tell it to Cheryl Boone Isaacs, president of the Academy of Motion Picture Arts and Sciences, who accidentally announced "Dick Poop" as an Oscar nominee this morning.
With all the names you could mispronounce during the Oscar nominee announcement, we could definitely forgive you for flubbing Alejandro G. Iñárritu or even Ryszard Lynzewski. But, while announcing the nominees for Best Cinematography, Boone Isaacs somehow mispronounced Dick Pope, nominated this year for his work on 'Mr. Turner', as "Dick Poop".
In fairness to Ms. Boone Isaacs, she quickly corrected herself, but once the Dick Poop is out of the bag, you can't put it back in. Before long "Dick Poop" was trending on Twitter, right below "#OscarNoms" and above "Best Picture".
For his part, Dick Pope took it in stride, telling USA Today, "You know what, I have been called a lot worse in my time."
The 2015 Oscars will be presented on Sunday, February 22, 2015, at the Dolby Theatre® in Hollywood and televised live on ABC at 7:00pm EST/4:00pm PST.