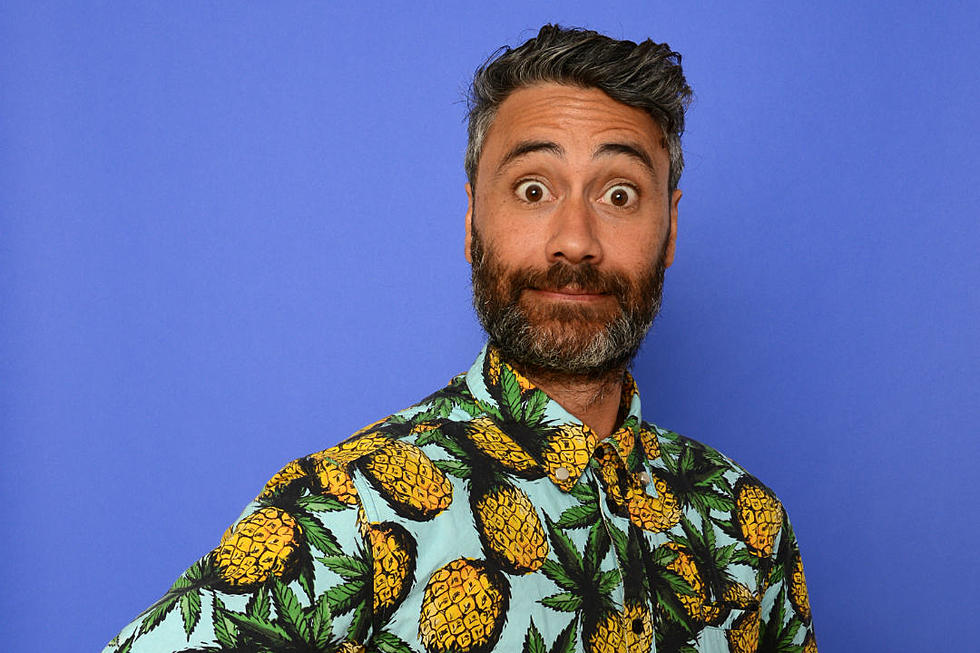 Taika Waititi to Join James Gunn's 'Suicide Squad'
Larry Busacca, Getty Images
They're two of Marvel's biggest filmmakers. And it looks like they're about to have a team-up ... on a DC Comics movie.
No details yet on what Waititi's role would be, but the cast of The Suicide Squad (technically a sequel to the previous movie, based on the fact that many of the characters are returning, and played by many of the same actors) is quite large:
Waititi would join a growing cast that includes Margot Robbie (Harley Quinn), Viola Davis (Amanda Waller), Jai Courtney (Captain Boomerang), Joel Kinnaman (Rick Flag) as well as new castmembers Idris Elba, David Dastmalchian (Polka-Dot Man), Daniela Melchior (Ratcatcher), Flula Borg, Steve Agee (King Shark, reported exclusively by us yesterday) and Nathan Fillion. Gunn wrote the script to The Suicide Squad. Chuck Roven and Peter Safran are producing. EP is Nik Korda.
Gunn took the job on Suicide Squad 2 (replacing David Ayer) after Marvel fired him from Guardians of the Galaxy Vol. 3 over a controversy regarding tweets he'd sent years earlier. Marvel eventually reversed their decision and rehired Gunn, but he decided to move forward with Suicide Squad and do Vol. 3 of Guardians once it's complete.
Marvel and DC have a long-standing rivalry in both film and comics, and for a while, there was very little crossover between the two movie universes. That's changed in recent years; Idris Elba, for example, had a supporting role in the Thor films and now he's a part of Suicide Squad 2. While fans like to imagine this all-or-nothing war between the two companies, the actors and creators are much less concerned with that and more interested in, y'know, working and making money. The Suicide Squad opens on August 6, 2021.
Gallery — Directors Who Famously Hated Their Movies: