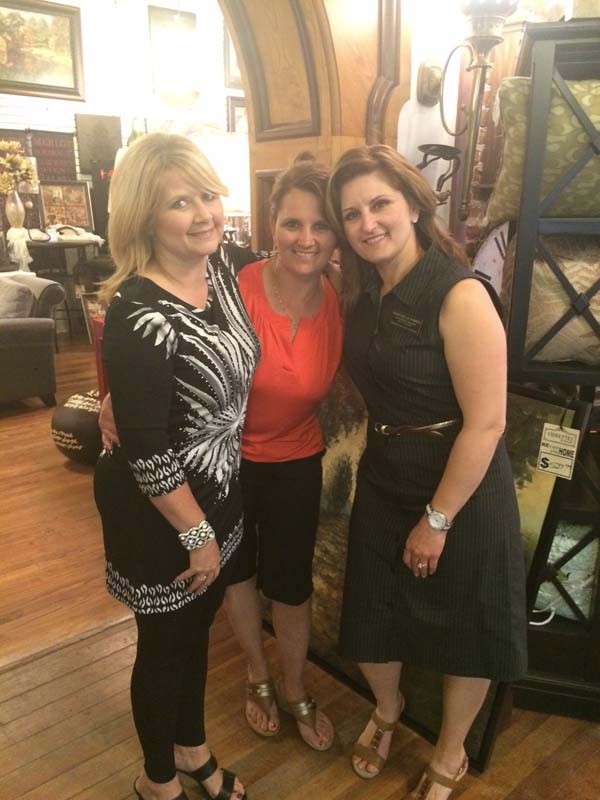 THREE SISTERS, TWO BEAUTIFUL STORIES
Lisa Parr, Raechelle Ahmed and Alana Rapp are three sisters who have realized their long-time dream of creating a business together. Come visit one of their three shops offering complete interior design services and fine silk floral arrangements.
At Vignettes, the sisters help customers "re-invent" their homes or businesses using their expertise and extensive Interior Design collections. The sisters have a flair for blending the old with the new, something they inherited from their antique enthusiast father, Ray "Sonny" McDonald. Add to this flair the sisters' own style and pizzazz, and the result is beyond unique. Customers often find it hard to contain their excitement as dreams become reality. At the same time, Vignettes offers a large selection of design accents such as rugs, tapestries, accent lamps, and framed artwork. Also find stained glass, ironwork, linens, candles, and other special finishing touches. You can browse for hours among the beautiful selections.
Whether the goal is to simply to soirée a space or to help the customer achieve a complete transformation, making the customer happy is the owners' favorite part of the job. Each customer is seeking their own ideal look, which the team of sisters helps to find, define, and make into reality.