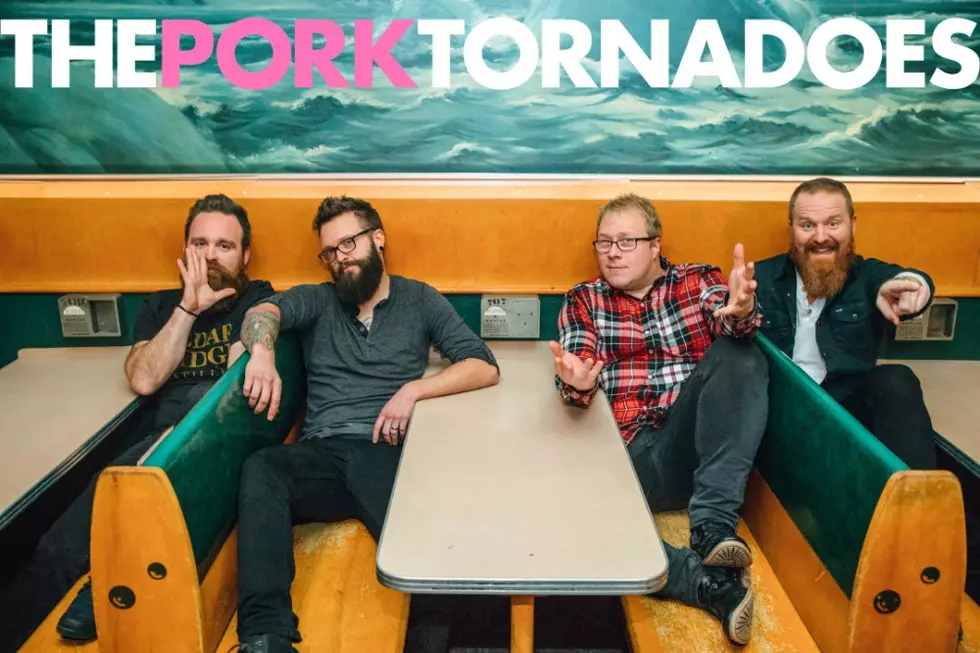 The Midwest's Greatest Party Band Is Coming Back To Illinois
Rhythm City Casino
If you still don't know what the hype is about, it's about time you do because you're really late to the party. The Midwest's best, nay, greatest party band is coming to western Illinois for a night you'll never forget.
The band also has a name that's hard to forget. The Pork Tornadoes return to the Quad Cities this October and you need to be at the show. You can, and should get your tickets now, but you could get that for the low price of $0.
The Pork Tornadoes Return To East Moline
One of our favorite bands and soon to be your and your girlfriend's favorite band, The Pork Tornadoes, are coming back to The Rust Belt (533 12th Ave) in East Moline for one incredible night.
They'll be performing on Saturday, October 14th with special guest Tyler Richton & The High Bank Boys. 
Tickets for the show are on sale starting at $25. Doors open at 7 p.m. with the show starting at 8 p.m. You can get tickets now by clicking here.
You need to get your tickets now because in case you haven't heard of The Pork Tornadoes, they are a powerful party band that has played all around the Midwest at the best and biggest bars, venues, and festivals.
The band is led by singer Mason Greve, who is arguably one of the best vocalists in the State of Iowa and was one of 100 finalists on a Not-To-Be-Mentioned television singing program in 2014. Putting their own spin on an eclectic mix of songs from Justin Timberlake, Beyonce, Katy Perry, and Taylor Swift to Lizzo, The Killers, Coolio, and Phil Collins, The Pork Tornadoes are truly one of the most versatile bands around.
The Pork Tornadoes' debut EP peaked on the Apple iTunes Pop charts at #20 and was streamed over half a million times in 2020. They recently achieved viral success with the 5th-most viewed cover of 'Tennessee Whiskey' on Youtube and an impromptu performance of 'In the Air Tonight' with a drum line that was featured in Rolling Stone.
Regularly setting attendance records and shattering bar sales numbers, this band is a force like no other, creating a party wherever they go for their ravenous fan base, who sings along and begs for more.
Win Tickets To See The Pork Tornadoes In East Moline
Of course, we have your chance to see The Pork Tornadoes for free. Get social with us below to have a chance to see the greatest party band ever and save yourself some money in the process.
We'll see you Saturday, October 14th.
10 Ways To Beat Pollen Allergies
Those who struggle with pollen allergies know the struggle can be real. Runny noses, watery eyes, and pure misery are just some of the things that come with pollen allergies. Whether it's fall or spring in the Quad Cities, these 10 remedies can help combat those allergies and make you feel a lot better.
Gallery Credit: Connor Kenney/Townsquare Media Quad Cities
LOOK: Highest-rated free things to do in Iowa, according to Tripadvisor
Gallery Credit: Stacker