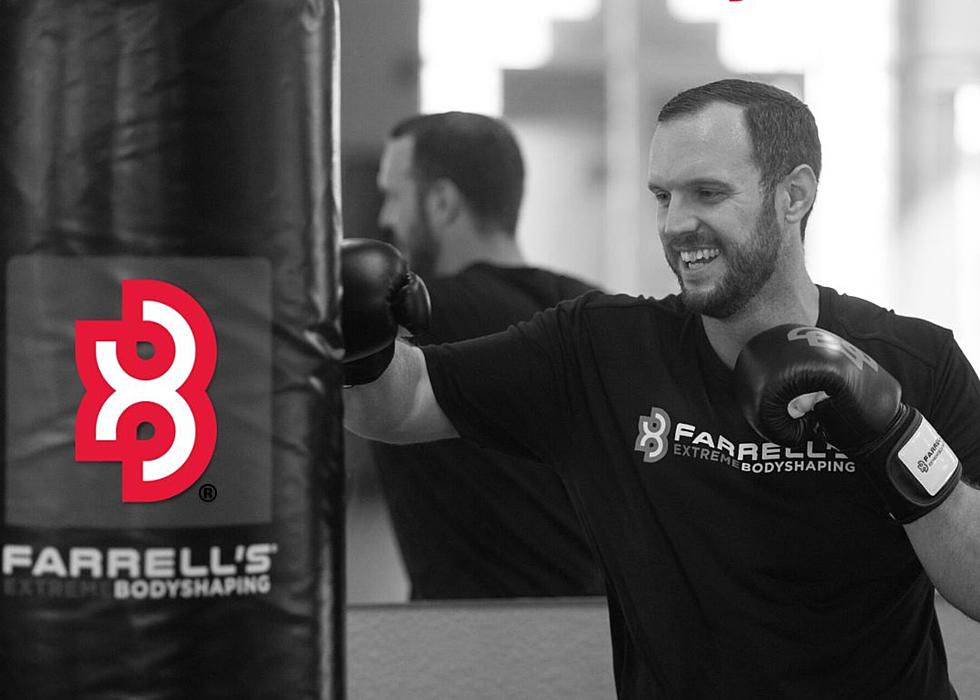 Get In Shape And Score A Free 10 Week Challenge Session At Farrell's Extreme Bodyshaping
Farrell's Extreme Bodyshaping Bettendorf Facebook
Farrell's Extreme Bodyshaping in Bettendorf is getting ready to kick off their next 10 week session and you could be a part of it!
At Farrell's Extreme Bodyshaping, you can get into amazing shape with their kickboxing and strength training classes. I know the word "extreme" can sound scary but the only thing extreme about Farrell's is the community! I've done their 10-week challenge and it has so improved my stamina, energy, and it's helped me kickstart my weight loss. I've been going to Farrell's for months and the exercise classes are a great way to start my day.
You definitely need to check out their 10-Week Challenge. Enrollment is open now for the next one, which starts April 8th. You don't need to be an athlete to do this, trust me. You can work at your own pace and the Farrell's fam will support you!
Plus, the 10-week challenge participant who sees the biggest transformation can win $1000! If that's not motivation to get your butt in the gym, I don't know what is. In the 10-Week Challenge you get:
60 instructor-led kickboxing & strength training classes
a small supportive team with a coach
boxing gloves & wraps
student manual with tips and additional resources
3 fitness evaluations
before & after photos
nutrition coaching
entry into the Biggest Transformation Contest
Classes are available at 5:00 a.m., 6:00 a.m., 7:00 a.m. (which is the one I go to and love), 9:00 a.m., 4:30 p.m., and 5:30 p.m.
Win A Free 10-Week Challenge Session
We're giving you a chance to join Farrell's for their next 10-Week Challenge session for free!
Enter to win a free 10-Week Challenge below! You can get more details on Farrell's Extreme Bodyshaping Bettendorf on their Facebook page. I'll see you on the mats!
Iowa Goodwill Stores Do Not Accept These 23 Items
Former QC Weather Guy Opens Super Unique AirBNB in an Old Church in Galena
Ex QC weather guy Terry Swails an his wife Carolynne have started an AirBnB. This 1894 chapel was fully renovated and holds 10 guests with 3 bedrooms, 3 beds, and 3 baths in Galena, Il.