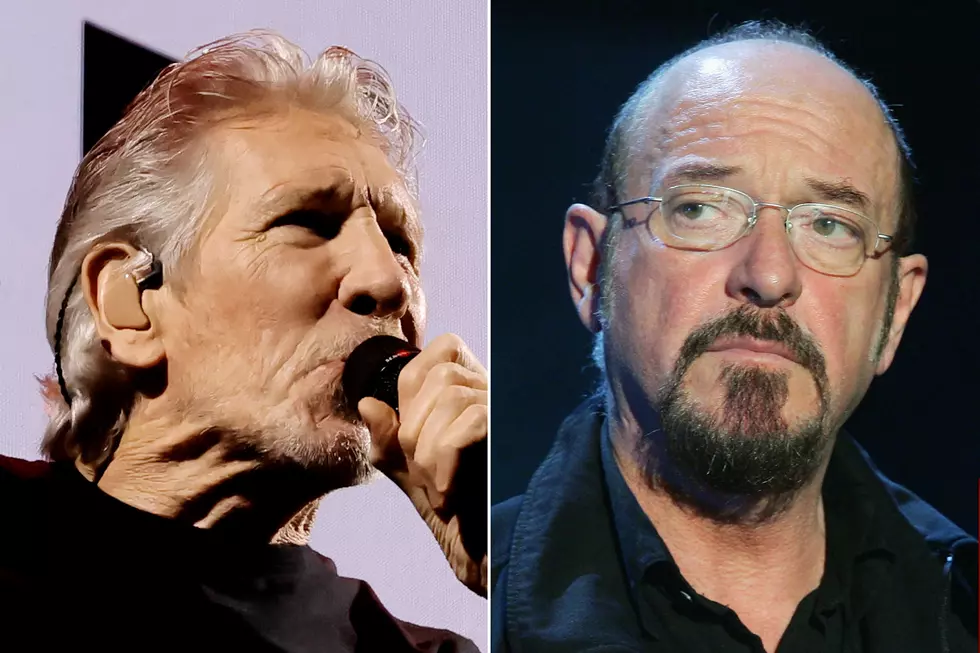 Ian Anderson Confused by Roger Waters' Political Outbursts
Kevin Winter / Sean Gallup, Getty Images
Ian Anderson expressed confusion over Roger Waters' political outbursts in recent years.
The Pink Floyd co-founder has created controversy while airing his opinions, notably on the tensions between Israel and Palestine. He recently staged a legal battle to force a German venue to allow him to play after his date was canceled on the allegation that he was antisemitic – an accusation he strenuously denied. He separately argued that Russia was provoked into the invasion of Ukraine.
In a recent interview with Classic Rock, Anderson said he couldn't understand why "someone who's been doing it as long as he has is seemingly unable to act on the understanding that it's up to you to convey your ideas in a way that isn't going to get you a drubbing."
He added that Waters was "loose-tongued with his convictions, which seem to be a little confused and perhaps not based on reality." As a result, he suggested, "[he] goes out there ranting and raving, as many others do."
The Jethro Tull mastermind noted that he keeps in contact with friends in Russia, including a media operative who has to be careful with communication. "He knows that I know that his emails are probably being monitored, so we've only skittered around the edges of [the current situation]," he explained. Anderson also spoke of Boris Grebenshchikov of the prog group Aquarium, saying that he's "Russian to the core, but very anti the current regime, just as he was very critical of the regime in his early life when it was a very brave thing to even try and start a rock band."
Considering developments in Eastern Europe – which are touched on in the new Jethro Tull album, RokFlote – he said, "I'm not scared for me, but I am for my grandchildren. I do get concerned for what they may be facing. But you can't worry about it forever, and I prefer to be optimistic in thinking that Putin is the ultimate bluff meister."
Anderson also revealed he was once something of a doomsday prepper, in the original Cold War era during which nuclear devastation always seemed imminent. "I wasn't exactly a survivalist, but I did think quite seriously about an escape plan, what to do if the proverbial hit the fan," he said. "There were two fueled-up vehicles and probably 30 gallons of petrol stashed away. They were the days of easier gun ownership, and there were some fairly serious-looking armaments that I would not have left at home."
Jethro Tull is currently touring Europe, with North American dates starting in August.
Pink Floyd Albums Ranked
Three different eras, one great band.