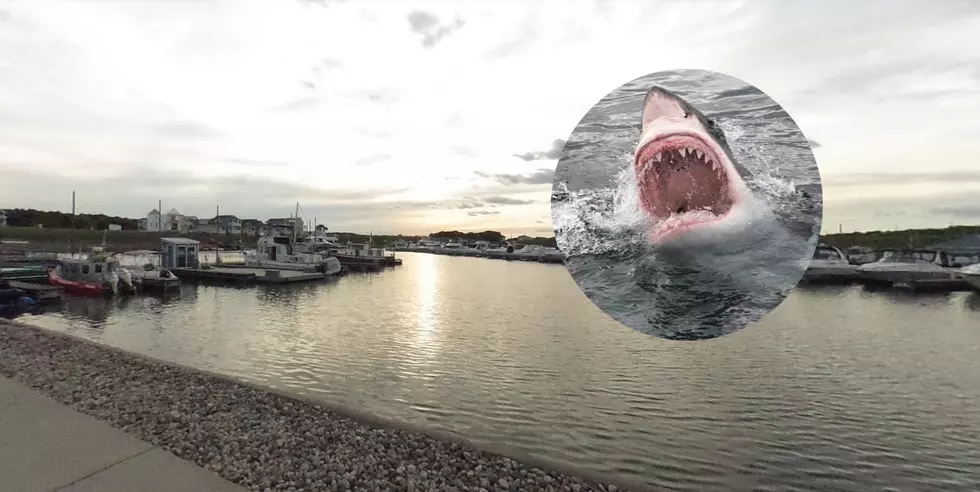 Illinois City Showing "Jaws" on the Water This Summer!
Heritage Harbor in Ottawa, IL. Photo Credit: Google Street View (Heritage Harbor) and Evansville/Owensboro (shark)
One particular marina is helping horror fans check an item off their bucket lists — one they might not have even considered until today!
Heritage Harbor in Ottawa, IL is having their annual "Float-In Movie Night" On Friday, July 29th at 8:45pm. The movie that evening? Steven Spielberg's Jaws. Exactly the movie you want when you're chilling in the water on a humid summer's evening!
Before moving to Dubuque, I lived about ten miles west of Ottawa, in the town of LaSalle, IL. Ottawa is a quaint area, given character thanks to a populated downtown area. Heritage Harbor is on the outskirts. It's a relatively new and growing village that boasts beautiful homes, restaurants, and a marina perfect for boating.
Heritage Harbor is a beautiful spot. The Red Dog Grill, the bar/restaurant adjacent to the harbor, is the perfect place for a bite to eat.
Back to Jaws. Heritage Harbor's "Float-In Movie Night" is free to attend. Attendees are encouraged to bring a floatation device, such as an innertube or a raft. If wading in the water isn't your thing, you can bring a lawn-chair and watch the movie on land. Beverages will be available for purchase as well.
Attendees must provide their own life jacket, per the event's Facebook page. Children 12 and under must be accompanied by an adult as well as have a life jacket.
If the idea of watching Jaws on the water is one that's too exciting to pass up in your mind, Ottawa is only a little over two hours from the Tri-States. It's worth spending the night to going for a hike through some of the local state parks, such as Starved Rock and Matthiessen State Park, both located in nearby Oglesby, IL. There's a plethora of great restaurants in the area, and it's a relatively easy drive to make.
You can find out more information about Heritage Harbor's "Float-In Movie Night" on their Facebook event page!
LOOK: Here is the richest town in each state
Just saying the names of these towns immediately conjures up images of grand mansions, luxury cars, and ritzy restaurants. Read on to see which town in your home state took the title of the richest location and which place had the highest median income in the country. Who knows—your hometown might even be on this list.