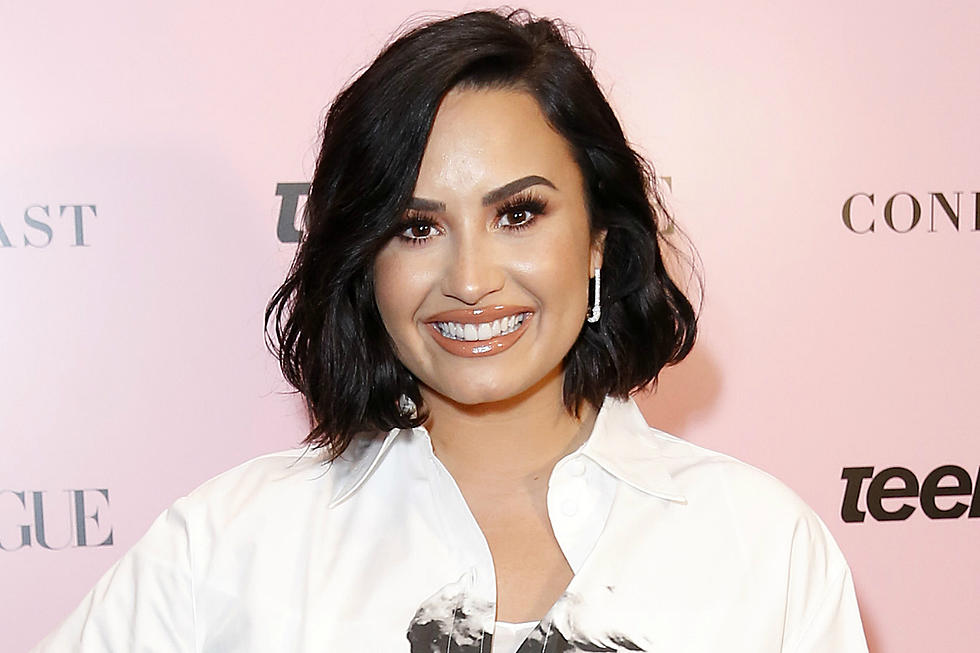 Demi Lovato Teases Baby Bump Pic For 'Will & Grace' Role
Rachel Murray, Getty Images
Demi Lovato teased she's pregnant after posting a photo of her "baby bump" via Instagram.
The "Sorry Not Sorry" singer caused quite a stir on social media Wednesday (November 20) when fans really believed she was expecting a baby. However, she later revealed it's a prop for her role on the final season of Will & Grace.
It's been rumored Lovato's character Jenny could be Will's surrogate or even his long lost daughter and now all signs point to the former since she's sporting a baby bump on set.
"Real or fake?" she captioned the post, which includes a photo and video that sees her cradling her belly.
No premiere date for Will & Grace has been announced, but the pop star is expected to make an appearance in at least three episodes of the beloved series starring Debra Messing, Eric McCormack, Megan Mullaly and Sean Hayes.
Although the baby bump is fake and Lovato isn't actually pregnant, she is working on another baby, her seventh album, D7. Her manager, Scooter Braun, shared a number of videos to his Instagram Stories from inside the recording studio. In one of them, he asks, "Hey Demi, you playing music" and she replies "Yes" with a huge smile.
Demi Lovato's musical and acting comeback is officially on its way!
Unexpected Celebrity Movie & TV Cameos