Matt Damon's United Commercial for 'Jimmy Kimmel Live' Goes All Sorts of Wrong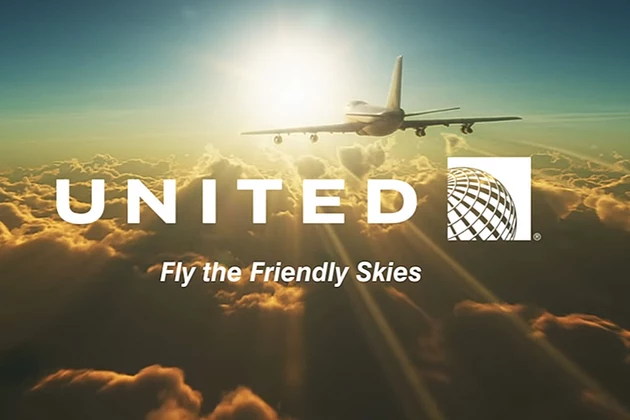 The fun-loving "feud" between Matt Damon and Jimmy Kimmel reached new heights Tuesday night.
In the wake of United booting a man off a flight last week and the swirl of controversy that followed, the Oscar winner did a voiceover for the airline on Jimmy Kimmel Live, only to have it, ahem, fly off the rails, no thanks to Kimmel himself.
Over at The Tonight Show, host Jimmy Fallon and Kevin Spacey showed off their acting chops with "Mad Lib Theater," where they turned a scene on the tennis court into total absurdity.
Stephen Colbert was also in full thespian mode on The Late Show. He and Alec Baldwin teamed up for a segment called "Too Much Exposition Theatre," which is exactly what you suspect.
And while most late night shows are ultimately concerned with the final product that goes on the camera, James Corden decided to give viewers of his Late Late Show a treat about what takes place behind it with the appropriately titled "Behind the Curtain."
13 Abominable Talk Shows that Memorably Tanked:

Source:
Matt Damon's United Commercial for 'Jimmy Kimmel Live' Goes All Sorts of Wrong