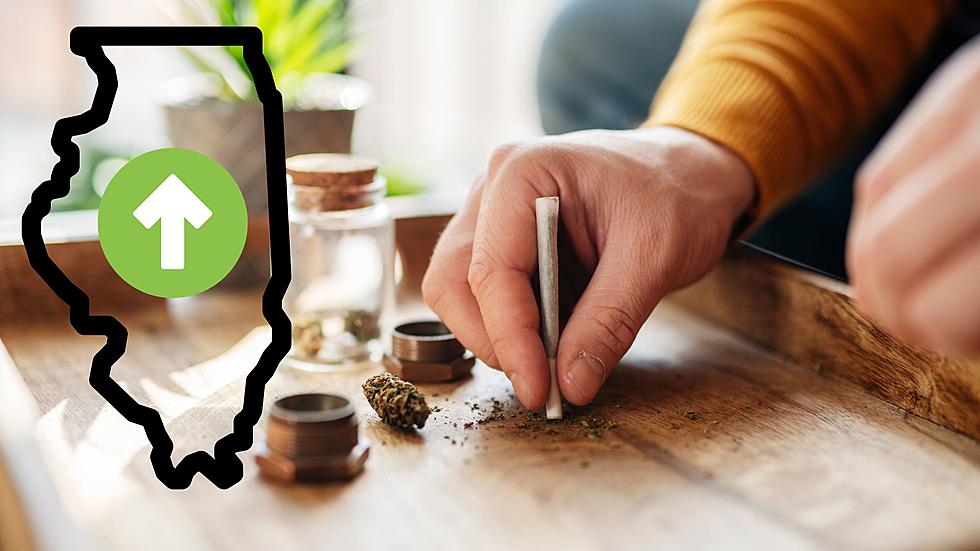 Weed Sales in Illinois hit an All Time High
Canva.com
Legalized marijuana sales have hit an all-time high in the Land of Lincoln, what is behind the rise of weed sales in Illinois?
According to Marijuana Moment, weed sales in Illinois hit an all-time high in September 2023, the most weed sold in one month since marijuana became legalized for recreational use in January 2020. How much money did legalized marijuana sales rake in? On their site, they say...
"Illinois marijuana retailers sold nearly 3.7 million adult-use cannabis products in September, according to newly posted state sales data...The money consumers spent on those products, meanwhile—$139.5 million—marked the third-highest monthly sales amount since legal markets opened...Illinois retailers sold $140 million worth of recreational marijuana products in July—the strongest sales of the year and second highest monthly total for the state..."
To read more about the rise of marijuana sales in the state of Illinois, click here!
What is fascinating to me is that marijuana prices in Illinois are some of the highest in the US and yet sales are still on the rise, Missouri just legalized marijuana this year, and yet sales in Illinois are still on the rise! So, what is causing the rise? My best guess is that people are just becoming more and more comfortable buying legalized marijuana. In Quincy, IL alone we have 3 different places to get your legalized weed, it is becoming more and more destigmatized and that is leading to more and more average Illinoians buying it. That is my best guess, what do you think is behind the rise of legalized Marijuana sales?
From coast to coast: The 20 best regional fast-food chains to try
From burgers to subs and even creamy milkshakes, these tasty fast-food chains, compiled by
Stacker
, are a must-try on your next road trip.
Gallery Credit: Kiersten Hickman