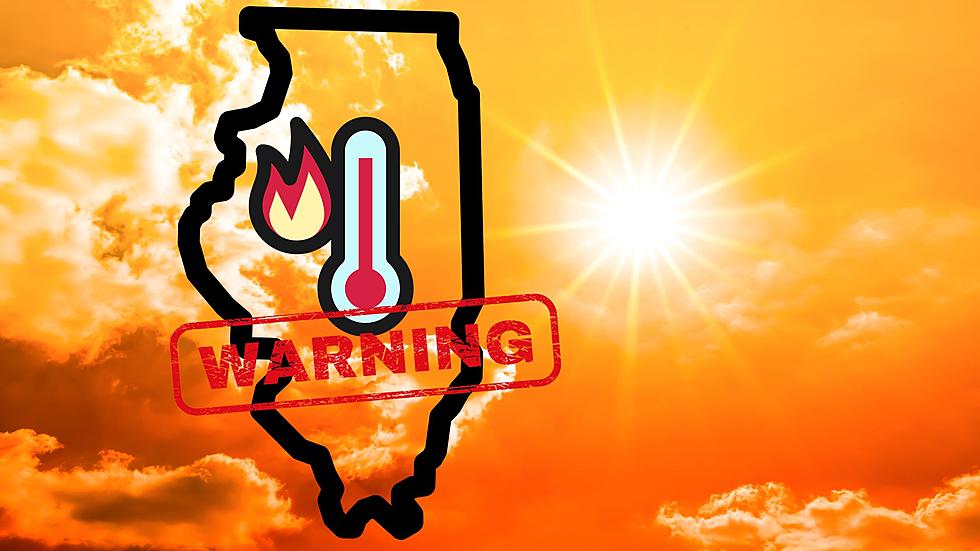 Climate Change Experts issue a Warning for people in Illinois
Canva.com
2023 is set to become the warmest year on record, and climate change experts say the impact of this warming trend on Illinois will be noticeable, and painful...Here is what they have to say...
According to CBS News Chicago, the record-high temperatures of 2023 will have a dramatic impact on the land of Lincoln. They say 2023 will officially be the warmest year on record, and the experts are claiming this change in the climate will impact you directly. In the article, they say...
"The data... shows that from January to October, average temperatures across Earth were 1.43 degrees Celsius above the pre-industrial average, a level dangerously close to the 1.5 degree Celsius warming threshold climate scientists have long warned would bring significant challenges for people worldwide..."More concerns about flooding. More concerns about high lake levels for Lake Michigan - and what does that does to the Chicago coastlines," Wuebbles said. "More potential concerns about algae in Lake Michigan and what that does to the water supply.""
The article goes on to mention that for Chicago another issue will be the record heat waves in the Summertime, and if you have ever been in a big city like Chicago during a heatwave you know how brutal it can be with all the light baking the concrete and reflecting off the tall buildings. To read more about the record temperatures of 2023, and the impact it will have on the people of Illinois, click here!
This is a concern not only for the people of Chicagoland but for us as a state, we saw a bad drought this year, which negatively impacted so many aspects of our lives and the economy. The troubling thing for people like me is that I don't know what I can do to actually help, you know? Am I supposed to just stop using electricity, driving, and so forth? Do you worry about climate change on a daily basis or is it something that you don't think about at all?
25 costliest hurricanes of all time