Yoko Ono to Produce Film About Her Relationship With John Lennon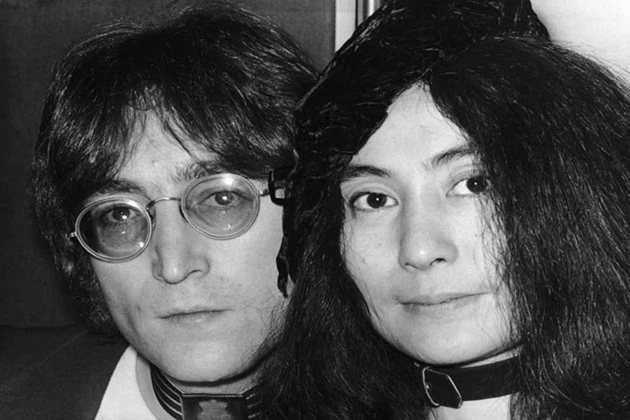 John Lennon and Yoko Ono's domestic and creative partnership will be the focus of a new film with Ono serving as one of the project's producers.
The Hollywood Reporter offers the first handful of details regarding the still-untitled movie, which is currently being scripted by Anthony McCarten, who's also listed among the producers. As THR notes, McCarten has experience in the biopic field; his previous credits include the Oscar-nominated screenplay for The Theory of Everything, which offered a look at the life and legacy of groundbreaking physicist Stephen Hawking.
"The story will focus on ripe and relevant themes of love, courage and activism in the U.S. — with the intention of inspiring today's youth to stand up for and have a clear vision for the world they want," said producer Michael De Luca, who's also working alongside Immersive Pictures exec Josh Bratman on the project. "I am also honored and privileged to be working with Yoko Ono, Anthony McCarten and Josh Bratman to tell the story of two amazing global icons."
Lennon and Ono's relationship has been one of the more scrutinized in rock history, for reasons both creative and personal. The pair met while Lennon was still married to his first wife, and Ono's influence has long been a point of contention for Beatles fans; they also collaborated frequently over the course of their long relationship, producing multiple musical works as well as performance art and various sociopolitical activism efforts. According to THR's report, the film will ultimately "track [Ono's] relationship with the Beatle, as well as their antiwar efforts."
John Lennon Albums Ranked Worst to Best
Source:
Yoko Ono to Produce Film About Her Relationship With John Lennon